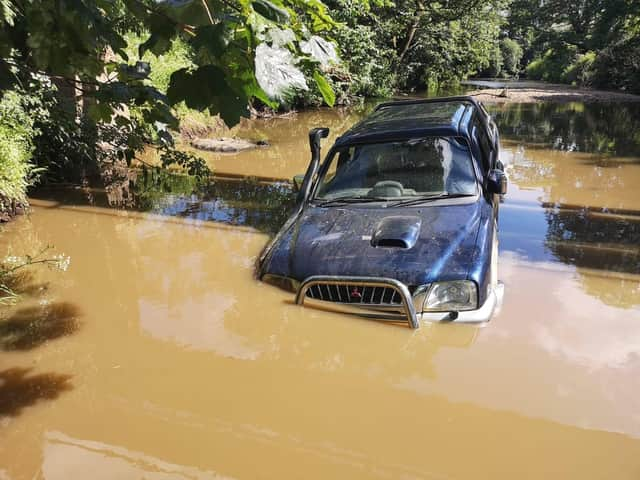 The Mitsubishi 4x4 became stuck after trying to drive through the ford at Wyre Lane in Garstang yesterday (June 1)
The Mitsubishi L200 4x4 had tried to cross the ford at Wyre Lane in Garstang but soon became trapped in high water.
Police were called to the scene and a volunteer force of local agricultural workers came to the rescue with a trio of tractors.
A spokesman for Wyre Police said: "Wyre Police did not anticipate having to deal with this today, following the period of significant dry weather!
The trapped Mitsubishi had to be rescued by two tractors
"This took three tractors to resolve, but thankfully nobody was harmed...apart from pride.
"Serves as a warning to all of us about the dangers of driving in to water....best not to risk it!"