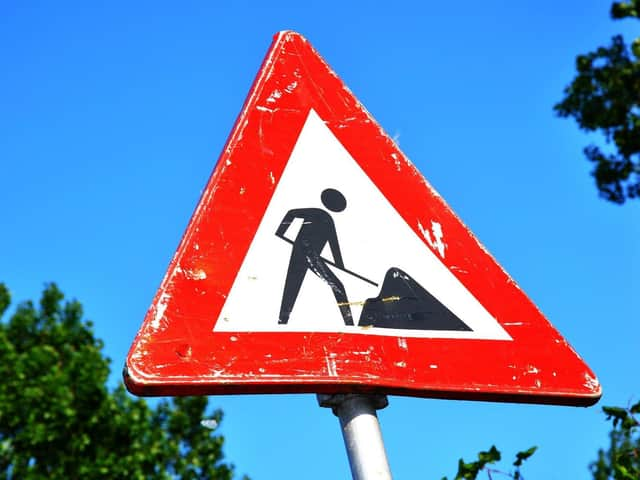 Roadworks are scheduled for across Lancashire
The following summary of planned new and ongoing roadworks over the coming week is correct as of November 13 but could be subject to change due to weather conditions or unforeseen circumstances.
M6 junction 32 to junction 33 Ducketts and Keepers footbridges
Overnight – 9pm to 6am – maintenance work in the hard shoulder under both bridges begins on November 16. For safety reasons lanes one and two will be closed when works are being undertaken in a carriageway. Work will be completed by the end of November.
M6 junction 33 to junction 34
Overnight work to renew road markings is continuing between the two junctions into next week. There'll be a final night's work on November 23 when access to and from Lancaster services along the northbound carriageway will be closed overnight.
All the main work at the motorway roundabout and along the A590 dual carriageway between the motorway and Brettargh Holt has now been completed. Some residual work to remove traffic management remains with the possibility of overnight lane closures.
Narrow lanes and a 50mph speed limit are now in place along a short stretch of the motorway where a new junction (junction 2) is being constructed as part of Lancashire County Council's Preston Western Distributor road project.
Short-term road works started on November 16 at Norcross roundabout. The duration of the work is estimated at three weeks an includes installing additional lining and signage. From November 23 Ashley Close junction with Fleetwood Road South will be closed all week to allow additional traffic signs, pavement work to be carried out. No work is planned on the A585 and will remain open at all times.
A585 resurfacing M55 to Windy Harbour junctions
A month-long, £850,000 project to resurface and provide new road markings along sections of both the northbound and southbound carriageway for about three and a half miles between the M55 and Windy Harbour junction started on November 16 with temporary traffic light in place – between 8pm and 6am – for five nights.
From tomorrow November 21 there will be nightly full overnight carriageway closures – between 8pm and 6am - each night and with clearly-signed diversions running between Poulton-le-Fylde, Blackpool, Little Plumpton and Wesham. During the day, a 30mph speed limit will be in place. Traffic management is being coordinated with the A585 Windy Harbour to Skippool bypass project to avoid clashes on the A585 or any diversion routes using the local road network.