Jordan North apologies to the people of Preston for faecal incident during his time living in the city
Radio 1 DJ Jordan North has apologised to the people of Preston for a faecal incident that happened during his time living in the city.
Watch more of our videos on Shots! 
and live on Freeview channel 276
Visit Shots! now
The 33-year-old radio presenter from Burnley, who moved to Preston when he was 11, currently hosts a comedy/advice podcast called 'Help I Sexted My Boss' alongside etiquette expert William Hanson in which people write in with their confessions or dilemmas.
In an episode last month, Jordan made a confession himself, revealing that he used to be an Airbnb host when he lived in Preston during his twenties.
The former Penwortham Priory Academy and Preston College pupil explained that he would Airbnb out his flat and go and stay at his mum's, before telling some horror stories from that time.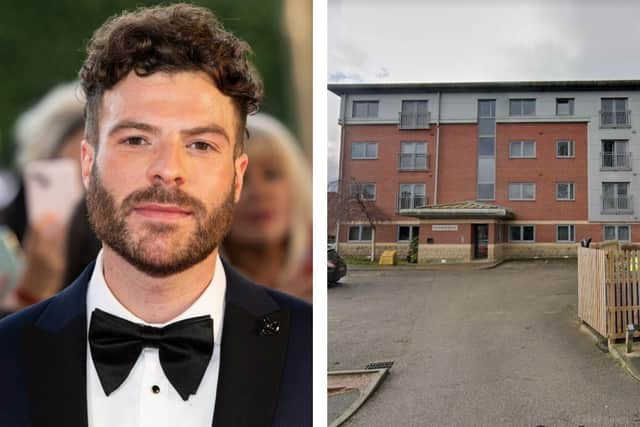 What were the stories?
Speaking to his fellow host, Jordan said: "One day a couple stayed and I had those electric heaters that you know absolutely frigging rinse you electric bill... So they'd left them on on the Friday and I didn't get back til the Sunday because I was away and these electric heaters had been on all weekend, every one of them, I'm sure they did that on purpose. I think my lekky bill that month was like £600 so I'd lost money.
"Then once, they went mad, and this was my fault becuase we used to have a homeless guy and I used to let him in sleep in [the] corridoor under the stairs.
"I had to give them their money back because he'd s*** himself un the stairs and they'd come in one night and seen him and it was a bit of a scene… I said if you don't leave a review, I'll give you your money back and I stopped Airbnb-ing."
Was anything more said on the [faecal] matter?
In the latest full-lengh episode, published this week, Jordan has now taken the time to apologise to the other residents of the apartment block – which he reveals to be Woodrow House off New Hall Lane.
Reading out an Instagram message he received off a member of the public called Mark, Jordan quotes: "I used to live in Woodrow House, just of New Hall Lane in Preston and someone said you were there at the same time, anyway, I lived on the top floor and one morning I left for work at 5 am, went to walk down the stairs and found a homeless guy with s*** smeared all over the walls, stairs and carpet so I decided to get the lift down instead, I've wondered since how he got in but maybe the mystery has been solved so cheers for that."
In response, Jordan then said: " Mark, and everyone else who used to live in Woodrow House in Preston, it was me that used to let him in… I'm sorry for the s*** but I'm not sorry for being a nice human."