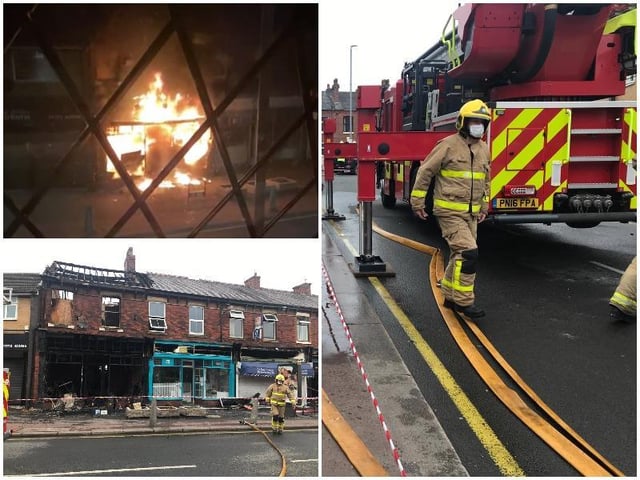 Fire crews have been tackling a blaze at a shop in Leyland overnight.
Towngate fire: Pictures show last night's huge blaze and the aftermath this morning as fire destroys Leyland shop
Firefighters were still at the scene this morning (Thursday, May 20) following a huge blaze at a shop in Towngate Leyland during the early hours.
Thursday, 20th May 2021, 8:21 am
Updated
Thursday, 20th May 2021, 8:26 am
The road was immediately closed and residents were warned to keep their window and doors shut.
These were the scenes last night and this morning as firefighters dealt with the fire.