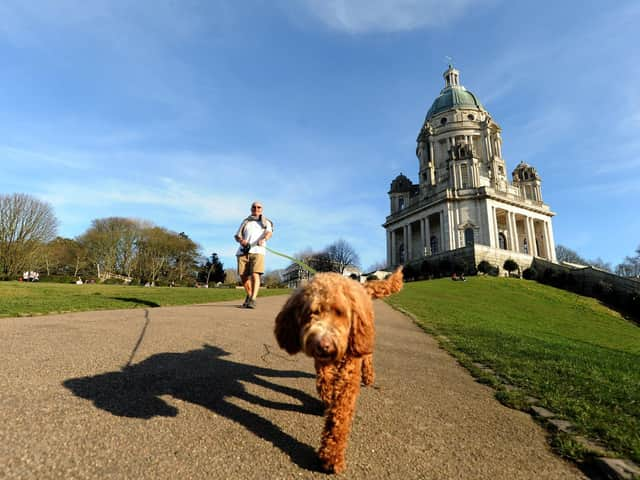 Sunny weather at Williamson Park in Lancaster.
This year's April saw 211.9 hours of sunshine. This narrowly missed the record – falling short by just 1.6 hours of sunshine thanks to a wet and cloudy final day of the month, on Thursday.
The average number of hours' sunshine in April is 153 hours.
The sunshine recorder at Hazelrigg weather station at Lancaster University.
April showers were rare in 2020, which was also one of the driest on record with only 15.9 mm of rain falling during the month. This makes April 2020 the fifth driest on record, with the driest also being 1974.
Average rainfall in April is 59 mm.
Dr James Heath, from the Lancaster Environment Centre, said: "April is on average our driest month, followed closely by May, so it's not uncommon to get long periods of settled weather dominated by high pressure.
"The unusual thing this year is the persistence of it - we had more rain on the 30th than the whole of the rest of the month, and the last 13 days of March were completely dry too.
"A dramatic change from February and the first half of March.
"Whether we are seeing an increasing trend of weather patterns getting "stuck in a rut" of one weather type or another would require further analysis.
"April Showers" will still occur when we have low pressure, an unstable atmosphere and strong heating of the land surface, in fact we had thunder on Thursday. The weather type we experience at any one time all depends on the global and regional circulation patterns," he added.