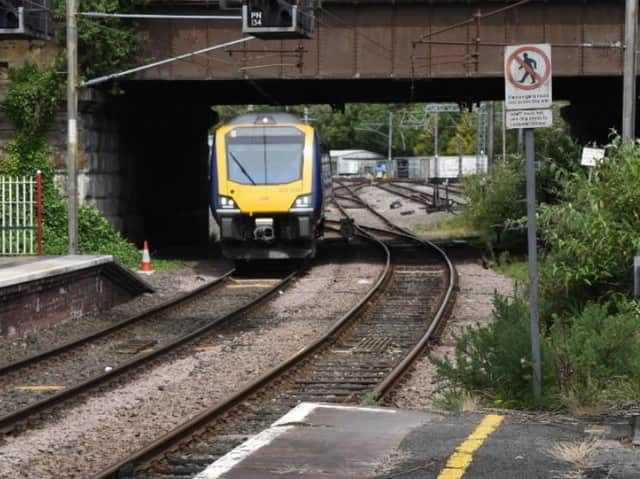 The end of Platform 7 where Network Rail want to build a barrier to stop trespassing.
Incidents of trespass on the railway have reached such a level that Network Rail has applied to build barriers at the end of a platform at the city's Grade II Listed terminal to stop people walking onto the track.
The company needs listed building consent to carry out the work at the 140-year-old station and an application has gone in to the city council for approval.
"The proposed development is considered necessary to improve and extend the safe operation of the station, which in turn preserves the building's character and use," says Network Rail in a statement to the planning department.
"The proposal will not be to the detriment of the buildings' historic character."
Trespassing cases have risen steadily in recent years, with national figures now showing one person every hour puts their life at risk by illegally accessing railway tracks.
The most recent statistics reveal the annual number of offences is now in excess of 8,250 across the UK. In the 10 years up to July 2016 there were 170 young people killed on the railways.
The proposed work at the north end of Preston's Platform 7 is part of a national strategy by Network Rail to minimise the risk of trespassing. At present people can walk straight onto the platform from Butler Street and down onto the tracks.
The company plans to construct a metal gate and fence at the end of the platform and also install anti-trespass pyramid matting to block off the access.
More signs will also be put up warning of the danger to life and the penalty (maximum £1,000 fine) for anyone caught trackside.