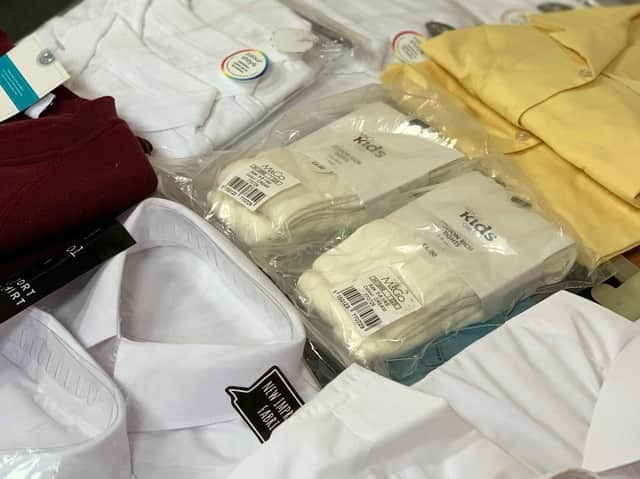 School uniforms have been donated for families who are struggling
The introduction of the scheme is welcome across the borough, as the current average cost of uniforms and equipment for a child each year is almost £200.
Throughout June and July, the housing association asked for donations of unwanted primary and secondary uniforms for any schools across Preston, so they could give them to families who may need that little extra support ahead of the new term.
The Community Engagement team received and sorted more than 1200 items including, shoes, coats and bags. They are now asking any customers who would appreciate getting support with uniform to register their interest.
Due to the Lancashire COVID-19 Community Support Fund and National Emergencies Trust, CGA can guarantee that every child will receive two new shirts or polo tops and new socks.
Primary school children will also receive a lunch box and water bottle and high school children will receive a fully equipped stationery pack and toiletries.
Tasha Cowperthwaite, Community Engagement & Support Officer, has been overseeing the Uniform Bank and has been amazed at the response received.
She said: "We have been blown away by the kindness shown through donations. The uniform bank is allowing our communities to support each other, making them one of two stronger communities to live in.
The average yearly cost of a child's uniform is almost 200.
"We want to play our part in supporting our communities and have done that by providing a platform, but they have led the way. In our first week, over 100 families have registered for support and I would encourage all families who have school-aged children to do the same."
Schools in Scotland are reopening from Tuesday and those in the rest of the UK set to follow next month, after the Covid-19 pandemic forced them to close.