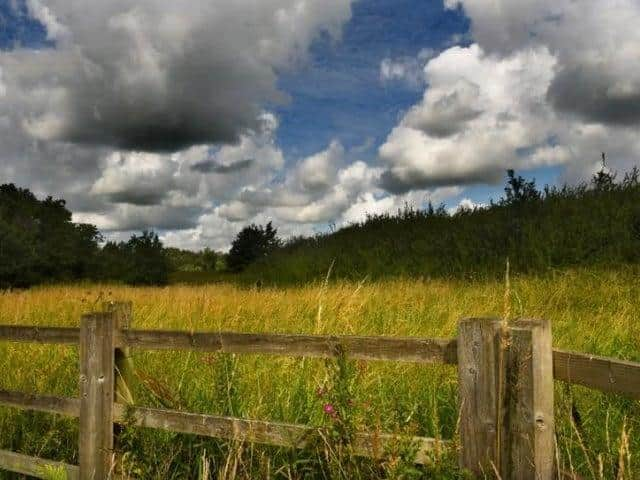 Land off Tom Benson Way, close to the Lancaster Canal
Community Gateway Association (CGA) has been granted permission for the 35-dwelling development off Tom Benson Way, close to the Lancaster Canal.
The social housing landlord wants all of the properties – a mixture of semi-detached and terrace homes – to be available for rent.
However, the provider is awaiting confirmation of grant funding from Homes England, meaning that the final proportion of rented houses could range between 30 percent – the minimum usually permitted on urban developments in Preston – and 100 percent.
At a meeting of Preston City Council's planning committee where the proposal was given the go-ahead, cabinet member for planning Peter Moss said that he hoped Homes England would "deliver" to enable the spirit of the scheme to be realised.
"We do rely on other parties to help us out and achieve our ambitions and priorities for the city," he said.
CGA will be obliged to fund improvements to the surface of the canal towpath as part of the development, with increased footfall expected due to a lack of pedestrian access – and buses – along the neighbouring stretch of Tom Benson Way.
A report to members states that residents will have to use the towpath to access local services, via a connection to be created from the development.
"It is considered that pedestrians could walk westward to Cottam Lane, linking to Barry Avenue and Dunbar Avenue, where a bus stop is situated approximately 300m from the site.
"[They] could walk further northward along Whitby Avenue, where a nursery, two primary schools and a community centre are located, alongside [three] convenience stores at Granton Walk," it suggests.
Vehicular access to the site will be taken from the roundabout at the junction with Valentines Way, leading to the UCLAN Sports Arena.
Although the site is earmarked for housing, it does sit with a wildlife corridor and committee member Neil Darby sought assurance that there would not be any "negative impact on wildlife in the area".
The meeting heard that extensive consultation had been carried out with the Greater Manchester Ecology Unit, which had raised no objections.
The Canal and River Trust welcomed the creation of a new frontage to the canal and basin, but recommended the retention of an existing hedgerow and additional planting to "soften" the boundary of the estate.
The organisation also requested further details to be submitted of a planned pumping station as part of the development in order to establish how it would be maintained "to ensure the risk of contamination of the canal is minimised".
Those details are now required by a condition of the planning permission before work can commence.
It is thanks to our loyal readers that we can continue to provide the trusted news, analysis and insight that matters to you. For unlimited access to our unrivalled local reporting, you can take out a subscription here and help support the work of our dedicated team of reporters.