'Cynical' new housing plans for the Preston village of Broughton to be heard at public inquiry
A public inquiry will be held next year into controversial plans for a proposed housing estate on the outskirts of Preston.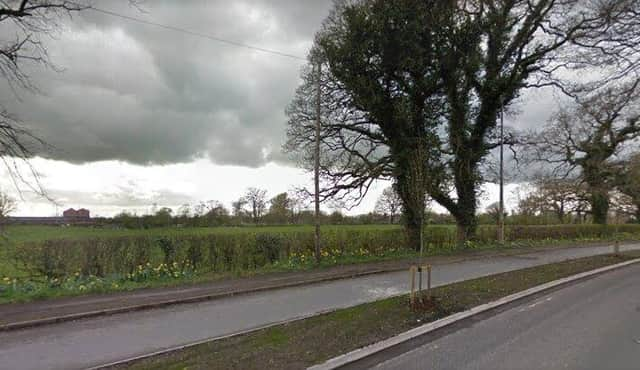 Hollins Strategic Land (HSL) has twice failed to secure permission to build 51 new homes on land off Garstang Road in Broughton - and the firm has now launched a bid to have the decisions of Preston City Council's planning committee overturned.
The plot is in an area designated as open countryside - meaning that it would go against local planning policy to allow housing to be developed on it.
One of their number, Cllr Jeniffer Mein, branded the second attempt "cynical" - and said that it smacked of the company seeking to tick "every single box" in order to persuade councillors to approve plans that should be refused.
HSL, which describes itself as a land promoter, has now lodged an appeal with the Planning Inspectorate, sparking a public inquiry which is set to begin on 6th February.
The latest meeting of the committee whose past decisions over the site are being put under scrutiny heard that the event will be staged at the town hall. No details of the duration of the inquiry have yet been published.
As part of its application in April, HSL made a series of commitments that it argued would have fulfilled a range of local housing needs, after their previous proposal had been labelled by council planning officers as "generic". These included pledging that 40 percent of the dwellings should fall into the "affordable homes" category - five percent more than the proportion demanded on rural developments in Preston. That gesture was a reflection of what the applicant described as the "acute indeed" for such properties.
Meanwhile, ten percent of the estate would have been reserved for the over-55s, with two plots earmarked for buyers wanting to build their own home and an unspecified number of houses being of a suitable size to meet the needs of larger families.
HSL highlighted that 130 properties had been approved on the other, eastern, side of Garstang Road and 97 on land to the rear of the proposed site - but they had been permitted only when the city council was unable to show that it had five years' worth of land set aside to meet its minimum new housing needs, a requirement of national planning legislation. The authority is now comfortably meeting that test.