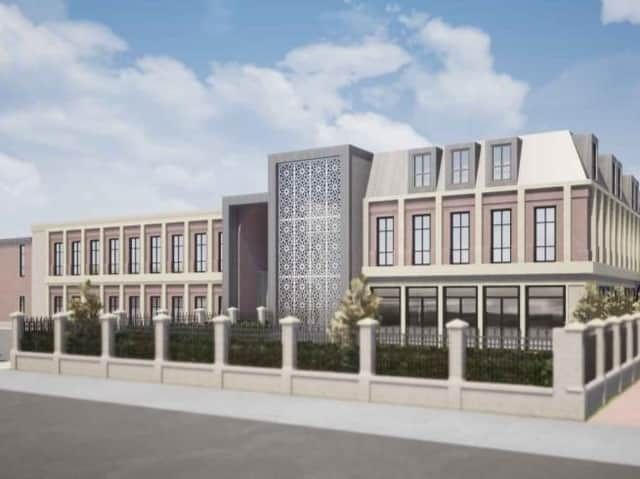 What the new community centre would look like (Image Cassidy + Ashton).
The Salaam Educational Trust wants to build the centre opposite the Salaam Mosque in Watling Street Road.
The new building would house a madrassah and also offer adult learning, together with a nursery and community halls - all facilities which have been provided in the existing building for the past five years.
Planning officers have recommended that the committee passes the scheme, despite objections and a 17-name petition from residents in the area.
The project would mean bulldozing the former Preston Neuro Rehabilitation Unit on Watling Street Road, which was part of the old Sharoe Green Hospital site.
The current single-storey building, which was built in the 1950s, has been used as a community centre since 2015.
The plans are for a two/three storey replacement, with more than double the current floor space.
The new building will also have an outdoor children's play area and increased parking facilities.
The planning application asks for a new access from Sharoe Green Lane, although traffic would only use it to exit the site, with all incoming vehicles using the existing access off Bhailok Square.
A planning statement going before the city's planning committee on Thursday says the increase in size of the community centre would only mean a "modest" increase in activity.