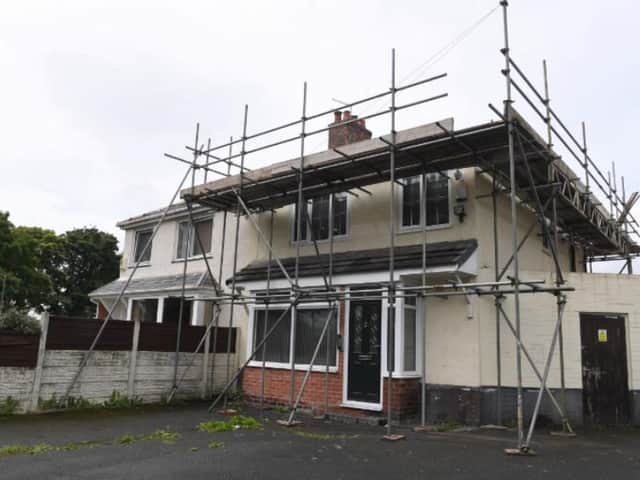 The semi where Muslim families want to expand their mini-Mosque.
The Boulevard Community, which operates the prayer centre in the house in Carlton Drive, Frenchwood, has lodged an appeal after expansion plans were knocked back because of the impact they could have on local residents due to noise and parking issues.
The group, made up of Muslim families in the neighbourhood, wants to open for prayers between 5.30am and 11.30pm every day and allow up to 20 worshippers in the building at any one time.
Conditions imposed by the council in 2018 restricted opening hours to 7am-10pm, with a maximum of eight people. The planning permission was also temporary for 12 months to test what effect the prayer centre would have in the area.
The Boulevard Community says it disagrees with the council's refusal and wants an independent planning inspector to look at the case, claiming no complaints have been received since prayers began in the house which was, for a time, a newsagent's shop.
"The appellant does not agree with the council's assessment that the extended hours of use would result in harm to amenity," says the group in a statement.
"The proposal seeks an additional 90 minutes in the morning and 90 minutes in the evening. The rationale behind this is to enable the facility to better meet its operational needs i.e. to provide the opportunity to accommodate dawn prayers during the summer months."
The group says requests for virtual meetings to discuss the issues were not accepted by the council. The case officer had been invited to observe a prayer session but had failed to do so.