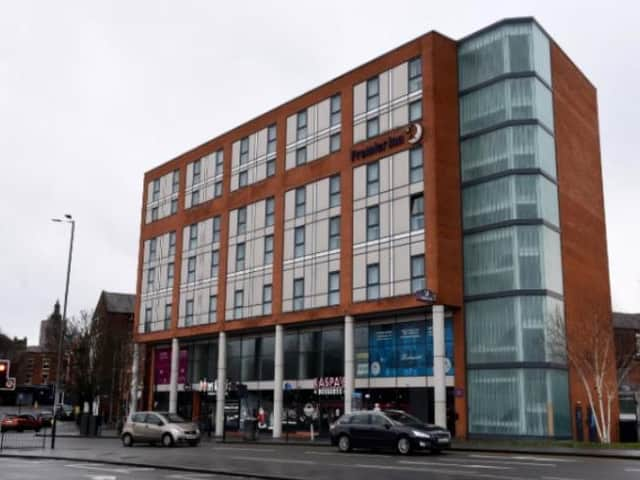 The Premier Inn on Ringway was built in 2010.
But owners of the seven-storey Premier Inn at the junction of Ringway and Fox Street insist the work has nothing to do with safety issues following the Grenfell Tower disaster.
Instead, the property investment fund in charge of the building says it is purely making improvements as a "proactive landlord."
A spokesman stressed: "It is not due to safety concerns."
Cladding panels are being replaced as part of a fire safety upgrade.
Kames Income Property Fund has applied to the city council for a certificate of lawful development to carry out the work, which will involve replacing some brickwork, installing new fire-proofing materials and replacing cladding with new upgraded panels.
The company says the work will not change the appearance of the hotel, only update its fire protection in line with "current building regulations."
Some types of cladding were outlawed by the Government following the Grenfell inferno in June 2017 which killed 72 residents of the tower block in London.
A public inquiry found the fire travelled swiftly up the outside of the building because of flammable cladding and combustible insulation.
Since the blaze investigations have been continuing to examine fire risks in other high-rise residential buildings.
The 140-bedroom Premier Inn was built in 2010.
Kames Income Property Fund, which is part of Aegon Asset Management, issued a statement saying: "The Premier Inn building in Fox Street, Preston received full building regulations approval when it was built.
"However, as proactive landlords, we recognise that there are always improvements which can be made, hence the reason for our application."
When asked whether there were now safety issues with the building's cladding, a spokesman added: "No, it is not due to safety concerns. They are to bring it in line with current building regs which have been updated.
"It already has building regulations approval from when it was built, but we are bringing it in line with the new standards."