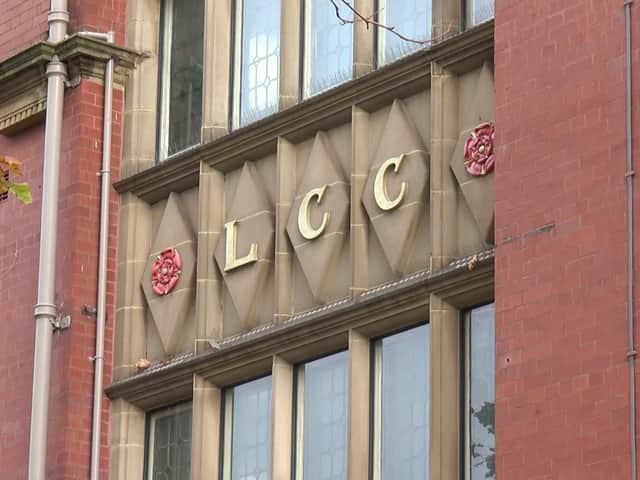 Lancashire County Council will no longer co-ordinate stairlift installation and repairs
The 12 local councils in the area covered by County Hall – including Preston, Chorley and South Ribble – will have to secure their own suppliers of the specialist equipment from December.
However, those in need of the service are being reassured that they should see no difference in how it is delivered.
Lancashire County Council has previously established and managed the stairlift contract for the whole region. However, funding for the kit – and its upkeep – has come from the disabled facilities grants handed out by district councils to those individuals requiring adaptations or additional help in their homes.
A report to Preston City Council's cabinet, outlining the reason for the changes, stated that the county council had made the decision because it could "no longer justify the staff resource involved in managing the contract".
Along with its fellow district and city councils in Lancashire, Preston will now have to undertake its own procurement process – and is inviting bids for a five-year contract worth around £320,000, which will also include the provision of lifts which go directly through the floor between the different levels of a property.
Liberal Democrat opposition group leader John Potter said that the end of the pan-Lancashire arrangements could have the effect of "robbing Peter to pay Paul" – and leave district councils with a bigger bill than they might otherwise have faced.
Deputy council leader Peter Moss said that the county council's decision was "disappointing", but that it was district authorities which had a statutory responsibility to provide the service.
In a statement, Lancashire County Council's cabinet member for adult services, Graham Gooch, said that the authority had been undertaking its co-ordinating role for many years "without any duty to do so".
"We consulted with district councils and decided to implement this change because it was felt they were better placed to manage procurement of stair lifts and other equipment provided as part of the disabled facilities grant.
"However, we are delaying handing procurement of this equipment to district councils until December this year because of the coronavirus outbreak," County Cllr Gooch added.