What have Kim Kardashian, George Clooney and Leonardo DiCaprio got in common? Pickleball - and you can play it in Lancashire
A-list celebrities are playing it, it's being talked about as a future Olympic sport – and it got its name from a dog.
Watch more of our videos on Shots! 
and live on Freeview channel 276
Visit Shots! now
Pickleball is possibly the fastest-growing sport in the world right now, thanks to celebrities such as Kim Kardashian, George Clooney and Leonardo DiCaprio all professing to be fans. And clubs are popping up left, right and centre in Lancashire.
But what exactly is pickleball and why is it called pickleball?
The Lancashire Post spoke to one of the founder's of the sport in the UK and current Pickleball England regional director, Longridge's very own Elaine Shallcross, to get the lowdown on the sport everybody is talking about and how they can get involved.
From our interview, you can tell Elaine is buzzing with excitement over the growing interest of her beloved game.
She said: "Pickleball is a wonderful, sociable game for people of all ages and abilities and it's amazing to see the interest in it growing day by day.
"It's absolutely massive in America, where it was born in 1965, and it's huge amongst celebrities over there, but lately there has been a real surge in interest in this country and among people in Lancashire."
Why is it called pickleball seemed a sensible first question to pose ...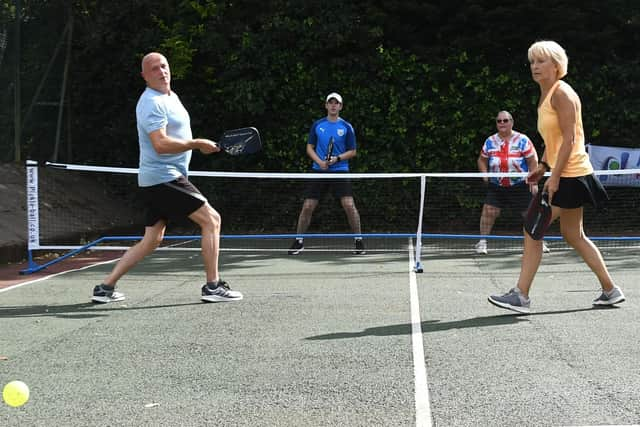 Elaine explained: "There are a number of different stories as to its origin, but one of the favourites is that it got its name from a dog.
"Way back in 1965, three families were on holiday together in Bainbridge off the coast of Washington State, but the facilities they found where they were staying were rather dilapidated.
"The story goes they grabbed some table tennis bats, went out onto the badminton court and swiped their dog's ball and started to hit it about.
"The dog happened to be called Pickles. Hence Pickle's ball and then pickleball was born."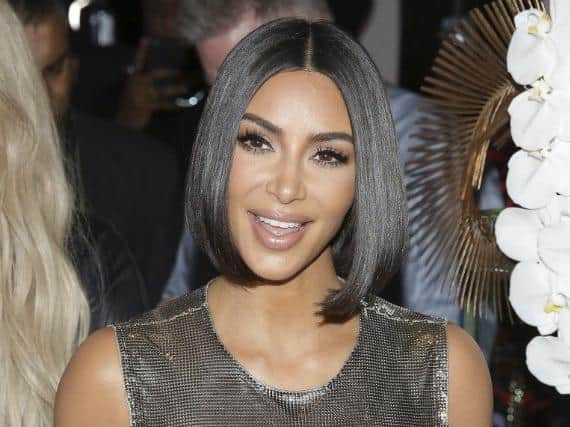 "It's a lovely story, but, like I say, it is just one of a number of stories as to how it got its name."
Elaine first introduced pickleball to Lancashire in Burnley in 2016 after she had been playing over in Thailand.
Now she reckons there are around 10,000 players in the UK and that number is growing.
There are clubs or facilities in Preston, Blackpool, Burnley, Lancaster, Clitheroe, Fleetwood, Lytham – the list goes on.
Elaine continued: "It's blossoming left, right and centre in the North West. I absolutely love the sport and have been playing and competing for years. It's a very sociable sport and it's great to see everyone enjoying themselves.
"We hold an annual pickleball festival in Preston and this year it was booked up in 15 minutes! That's how popular it is."
So just what is it that Hollywood's elite find so appealing about pickleball?
Elaine said: "It's just a really fun game. You don't have to be super fit or an expert player to enjoy it. Participants tend to be matched with others of the same ability, so if you find your game improving you can move up into a different group.
"Like any sport, it's good for your health and there's a real social aspect to it. A lot of clubs have social events that players can attend and everyone is friendly. It's just a great sport to be involved in."
So what does the future hold for pickleball - are we talking the Olympics? Players earning £100,000 a week like in football?
Elaine said: "It is being discussed in the same breath as the Olympic Games, but there's a long way to go before we're there. The professional players are starting to win decent prize money but we're not quite at the level of footballers' salaries just yet!"
"Most people play it for fun, but there is an increasing level of professionalism and that's only going to grow. We're hoping it will be an Olympic sport in the not too distant future. That's the dream."
And who knows, one day you may find yourself in a doubles match against Messrs Clooney and DiCaprio.