Second chance to see Charlene Downes true crime documentary on Shots TV freeview channel 276
Viewers will have a second chance to watch the brand new true crime documentary filmed in Blackpool about the disappearance of Charlene Downes.
Watch more of our videos on Shots! 
and live on Freeview channel 276
Visit Shots! now
The show, produced for Shots TV, will revisit the mysterious case where a 14-year-old girl vanished from Blackpool, 20 years ago.
Blackpool Gazette reporter, Lucinda Herbert, explores some of the issues that came to light since Charlene's disappearance, on Nov 01, 2003.
What happened to Charlene Downes?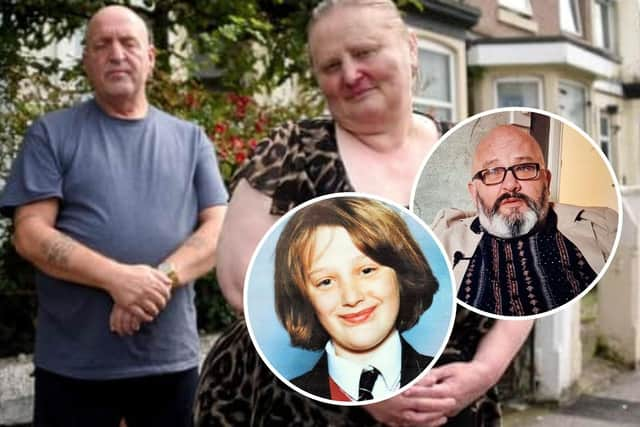 In the feature-length documentary, Lucinda attempts to find out what really could have happened to Charlene and why, after two decades, nobody has ever been brought to justice.
Experts, campaigners, and people involved in the case speak to Lucinda about police failings, child grooming, and why the authorities didn't do more to protect Charlene from sexual exploitation.
Joe Cusack appears in new documentary
The show will also contain fresh insight from Joe Cusack, the investigative journalist who brought Charlene back into the public eye with his three-part documentary in 2019.
Mr Cusack revealed that working on the story '[kept him] awake at night' – so much, that he had to step away from it.
But he told Blackpool Gazette that he felt 'duty-bound' to appear in the ShotsTV special, which is expected to premiere next week (time TBC) on Freeview channel 276, as it marks the 20 year anniversary of Charlene's disappearance.
He will talk about some of the developments that have come about since he finished working on 'The Murder of Charlene Downes', in 2019.
'Double blow' of son's death
In the powerful new documentary, Karen and Bob Downes will also talk about the heartache of losing their son, Robert, to a drug overdose in 2021.
Karen, 58, explains how Robert was 'never the same' since Charlene went missing, in 2003.
"He was only twelve. He lost his teenage years, always wanting his sister back…he hit the drugs hard."
When asked if she thinks her son would still be here if he'd taken a different path, Karen replies; 'Most definitely'.
Bob, 61, also told Blackpool Gazette that losing Robert Jnr felt like a 'double blow on the chin'.
"Why me and my family? That's what I keep thinking."
When will the documentary be aired?
For the 20 year anniversary week, the Blackpool Gazette is planning a week of exclusive content relating to Charlene Downes' disappearance.
The exact date and time of the documentary premiere, to be shown on Freeview channel 276, will be revealed early next week.
How can I watch the new documentary?
The Charlene Downes documentary will run again on Shots! Freeview channel 276 on Sunday, November 5 at 8.05pm.