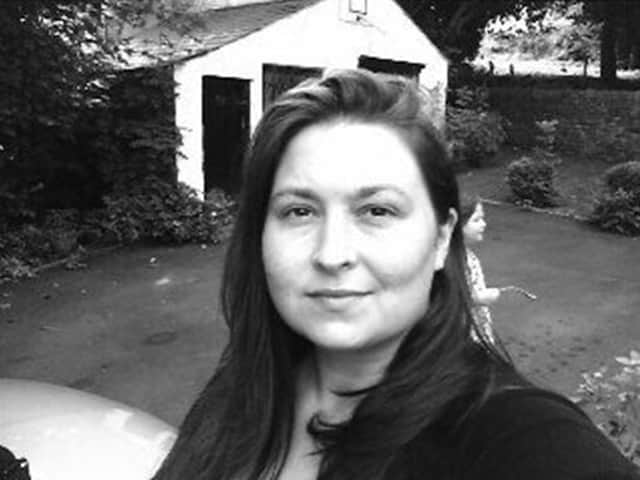 Inspirational headteacher the late Mrs Sarah Welch
Sarah Pauline Welch, a much-loved and hugely popular headteacher at Sacred Heart RC Primary School, in Church, Accrington, died peacefully at home of a heart attack, leaving her two children Jonathan (22) and Rachel (20), along with her mother Pamela Cartwright, wife of the late John Hans, and her brothers and sisters Joanna, Sophie, John-Paul, Jessica, Patrick and Sean.
Her untimely death has stunned and shocked pupils, colleagues and the education world in East Lancashire.
Her heartbroken family say she leaves a legacy of love and care that has touched the lives of the children she taught during a vibrant and passionate career.
A former pupil of St Augustine's RC High School, Billington, Mrs Welch began her teaching career at St Maria Goretti Catholic Primary School in Preston, with periods spent as acting headteacher at Barrow Primary School, near Clitheroe, Barnoldswick Primary School and St Stephen's CE Primary School in Burnley. In September 2019, she became acting head at Sacred Heart in Accrington.
The opportunity to take up a leadership role at a Catholic school was indeed a huge accolade for someone so committed to her faith. In October 2020, Mrs Welch was interviewed and her permanent appointment as headteacher was confirmed.
Paying tribute to her "bright and competent" daughter, Mrs Cartwright, a retired veterinary surgeon who lives in Great Harwood, said: "Sarah loved teaching. She always had a smile on her face and was so welcoming to each and every pupil. She was an inspirational and immensely positive person who had a massive impact on people's lives. Passionate about teaching, she knew the names of each and every pupil in her school. She was special, kind and caring and supported countless pupils and their families throughout the coronavirus pandemic. She was extremely dedicated to her profession and was over the moon when appointed headteacher at Sacred Heart. Loved by all staff and pupils, she was determined every child would meet their true potential. She had only been head for a very short time and that's the tragedy, as she had such great plans for the school."
Similar sentiments have been shared by Deborah Kenyon, Chair of Governors at Sacred Heart RC School, who said: "We are all absolutely heartbroken after our headteacher, Sarah Welch passed away unexpectedly and peacefully at her home. Sarah had a heart of gold and always wanted to provide the best support for both the children and her colleagues. She got along well with everyone.
"Becoming headteacher here was her dream job. She was utterly dedicated and had a passion and commitment to the school. This is a difficult time for Sarah's family and the whole school community. Our thoughts and prayers are with Sarah's family and everyone who knew her at this very sad time."
Mrs Cartwright went onto express gratitude to everyone who has supported the family during this horrendous time. "Our family are very grateful to all the beautiful cards, flowers and messages of condolences received. We are thankful to Deborah Kenyon, the chair of governors for her compassion, kindness and care. We are also grateful to Father O'Brien, all the staff at the school and the board of governors for their support during this difficult time.
"Sarah was very much loved by everyone because she gave great love. She will be sorely missed by everyone who had the pleasure to know her."