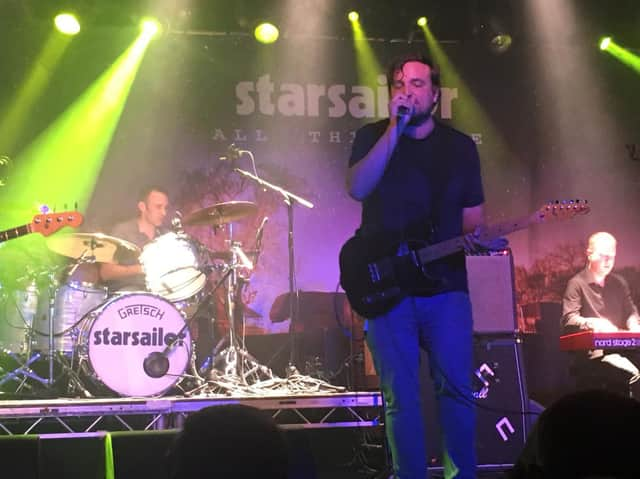 Starsailor
Rivington Brewing Co is creating a special new beer to mark the 20th anniversary of Starsailor's first album Love is Here.
Starsailor burst onto the music scene in early 2001 when their first single Fever earned them the title of "Britain's best new band".
Their album Love Is Here, released in October 2001 reached number two in the UK Album Charts that year, after receiving great critical acclaim.
Now Rivington Brewing Co, which operates from Home Farm, Horrobin Lane, Rivington, is paying tribute to the album with a new 20th birthday brew next year.
Band member James Walsh said:'We're excited to be working with Rivington Brew Co on a new beer to mark 20 years of Love Is Here. I was born and spent my youth in Chorley, so it's great to work with a quality local business on the project."
"It's great that good beer from independent breweries is so widely available now.
"When I started drinking in pubs it was only the big brands really."
Rivington Brewing Co, a modern craft brewery, was launched in 2014.
The brewery tweeted: 'to celebrate 20 years of their album Love Is Here, we're brewing a beer together next year."
The company says it is proud of its Lancashire roots.
In the meantime all touring has been cancelled because of the pandemic, so Starsailor are streaming a show from the Northern Quarter in Manchester. (https://starsailor.veeps.com/stream/events/dded1d6626cd) on Wednesday August 26.
The band is asking fans to tune in. to show support.'