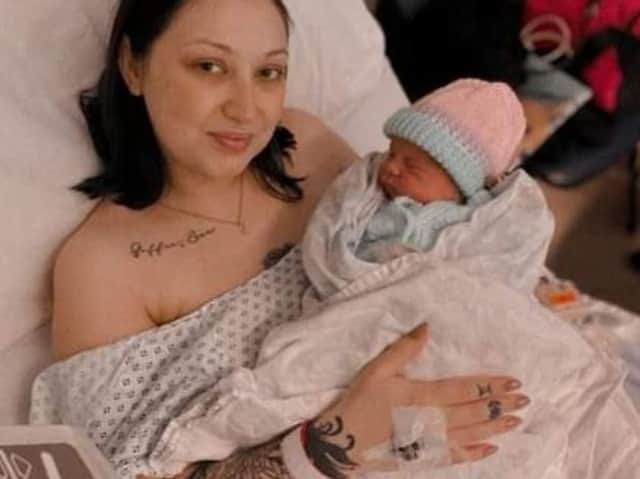 Ashlee with little Ever Rose
Saffie, aged eight and from Leyland, was the youngest of the 22 victims who died in the Manchester Arena suicide bombing in May 2017 when suicide bomber Salman Abedi targeted innocent bystanders at an Ariana Grande concert.
Ashlee, Saffie's sister, was herself badly injured in the explosion.
But there has now been some wonderful news for the family after Ashlee gave birth to little Ever Rose.
She was born on November 14 and mother and baby are doing well.
Well wishers have been delighted by the news, knowing the awful heartache the family has suffered since the tragedy in Manchester.
On the Leyland Notice Board, Ashlee posted a picture of herself with little Ever Rose.
One supporter posted: "Congratulations, Ashlee. Your daughter is a beautiful baby."
Another added: "Beautiful congratulations to you all. Hope ever rose brings you all pleasure."
Saffie was a pupil of Tarleton Community Primary School, where the school has done much to honour her memory.
Her parents Andrew and Lisa ran The Plaice fish and chip shop and she was adored by many in the community.