Preston Larder gives food for thought (and body) with new pandemic initiatives
A city social enterprise has responded to the Coronavirus crisis by preparing meals for those in need and encouraging youngsters to get busy in the kitchen.
Watch more of our videos on Shots! 
and live on Freeview channel 276
Visit Shots! now
The food cooperative Preston Larder had to close its doors to the public at its cafe on Lancaster Road in the city centre when lockdown began.
But behind those doors work has been continuing to ensure many of the city's vulnerable and needy can look forward to a nutritious meal.
Its founder Kay Johnson explained: "We've provided nutritious cooked meals to people who have been identified through social services, Age Concern and a variety of organisations we're working with. It's for people who for whatever reason are not able to cook for themselves."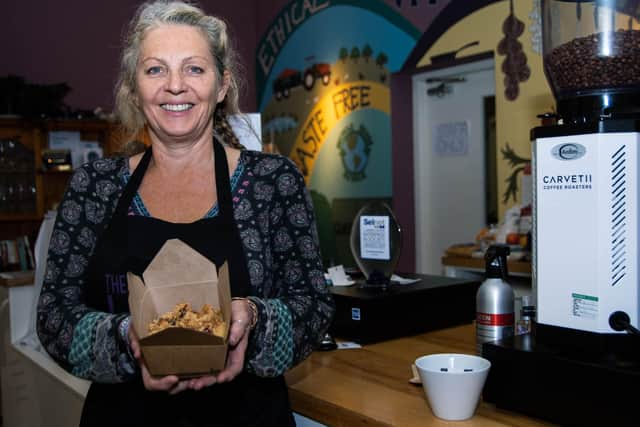 The Preston Larder is producing 50 - 100 such meals a day using fresh ingredients.
She said her staff had volunteered and had been joined by other volunteers furloughed from their usual work.
She continued: "What we are also trying to do is to provide people with some ideas on basic meals."
This second outreach work involved a pilot project, dropping off ingredients and using video to help guide families to ensure young people have access to nutritious meals and know how to make them.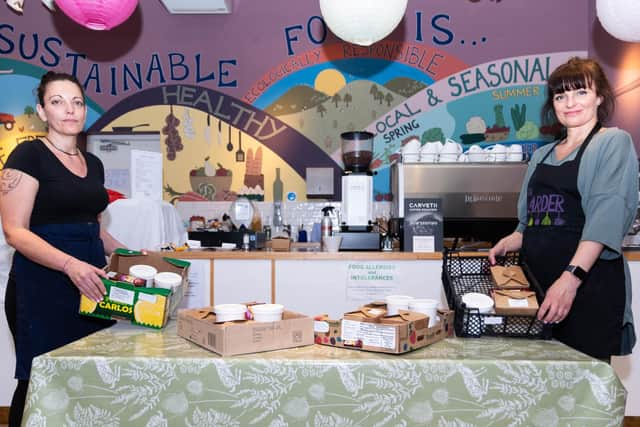 Working with some 36 families referred through Community Gateway over the Easter holidays the Larder dropped off ingredients for them every two to three days and then posted a video showing how to use those ingredients to create meals.
This has been a development of the Larder's ongoing programme to help beat holiday hunger. Kay said: "It's encouraging families to cook meals together that were healthy, easy to make and fun. They were sent an email every morning with a link to our YouTube channel. We had a whole variety of different people and Food Champions and a local chef. We were creating these little videos and it went really well."
It was so successful that now they are planning a similar online advice event over the summer holidays. Kay said: "We are now preparing to deliver that over the summer. We're looking at working with 120 families over the summer. It's called Kids in the Kitchen."
She added: "The Holiday Hunger programme is normally for people in receipt of free school meals. What happens is people who have children on free school meals find it difficult to find extra money over the holidays. What we normally do is a course where we provide the ingredients. We couldn't do face to face (training during the pandemic) and had to put it online"
Another initiative is the Tasty Tuesday Challenge. Kay said: "We're coming up with a challenge every Tuesday and we're trying to encourage people to come up with their favourite recipes. We want to encourage people to email in their recipes."
The aim is to demystify cooking and share knowledge by asking each week's winner to film themselves making their top recipe and that will then be shared on the Preston Larder YouTube site.
* See The Larder Lancs on YouTube and larder.org.uk
* The Larder cafe is at 50 Lancaster Rd, Preston.
* The Larder's aim is to promote food which is "healthy, local, seasonal and waste-free. " Its profits go to communities in need. *The Preston Larder Charter was written in consultation with representatives from 15 organisations cross Lancashire. Kay said: "The idea of the Charter is to promote food sustainability which includes things like food poverty, food waste, healthy eating, food buying, food miles."
* The name Preston Larder has special significance with the word Larder standing for Lancashire and Region Dietary Education Resource.