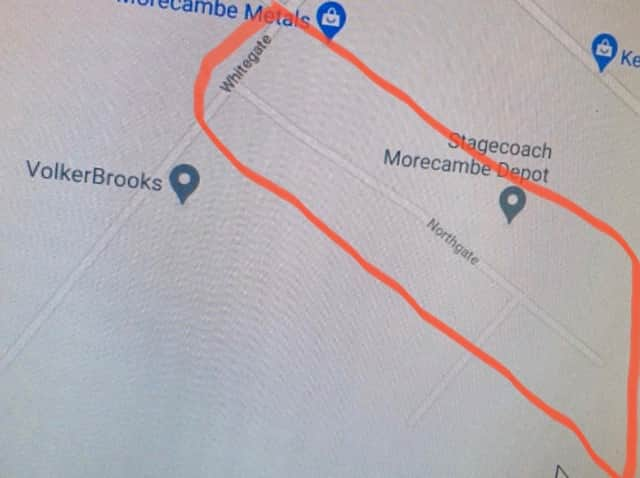 The area closed off by police. Photo: Google Street View via Lancaster Area Police
Police closed off part of Northgate at its junction with Whitegate on Monday afternoon after reports of a bomb being found.
They say the cordon is expected to remain in place today, Tuesday, while bomb disposal experts work at the scene.
Lancashire Police said: "We were called at around 3.15pm (Monday) to reports an unexploded shell had been found at the White Lund Industrial Estate in Morecambe.
Part of White Lund at the junction of Whitegate and Northgate has been closed off. Photo: Google Street View
"The shell was uncovered by contractors doing work in the area.
"EOD [Explosive Ordinance Disposal] are en route to the area and a cordon is now in place. We are asking motorists to avoid the area and find alternative routes where possible.
"We will update when the cordon has been lifted."