Pav celebrates place in top 100 of Pride Power List
Preston councillor and LGBTQI rights campaigner Pav Akhtar has been named in the top 100 of the new Pride Power List.
Saturday, 11th July 2020, 5:41 pm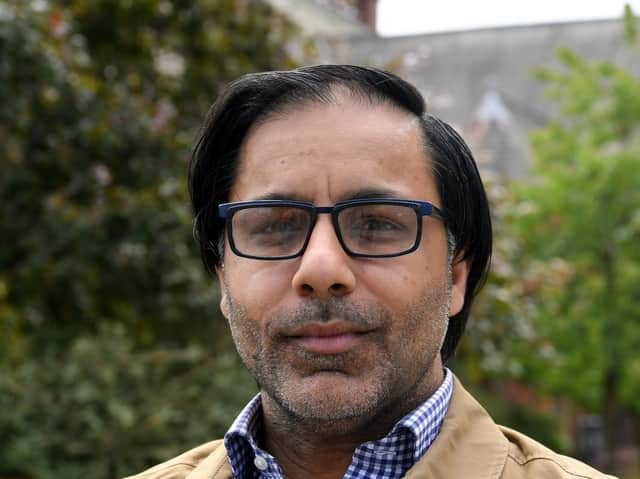 Pav Akhtar
The Power List is published by Rainbow Honours each year to celebrate people within the LGBTQI community who do everything in their power to make life that little bit brighter.
The list comprises publicly nominated LGBTQI individuals who have made a difference over the past 12 months and Pav, who represents Plungington ward on Preston City Council as well as being a director of UK Black Pride and a a governor at the Lancashire Teaching Hospitals NHS Foundation Trust, is in 91st place..
His listing reads: "As Director of UK Black Pride, Pav provides a place for celebration and advocacy for BAME LGBTQI people across the UK.
"He is an advocate for equality in employment laws amongst these groups, advocating for Pride as a place of protest as well as festivity."
Friends a colleagues were quick to congratulate him on social media and Pav said: "I'm privileged to feature among outstanding friends and human rights defenders for my small contribution to a more just and inclusive world.
"We've had much progress and yet the challenges remain stark."
He added: "Team work makes the dream work - every time."
In 2018, Pav, from Moor Park, Preston, was named as one of the top 10 LGBT+ public sector executives in the Financial Times, being recognised for his work with UNI Global Union, a federation for skills and services and a gathering of trade unions from 140 countries.
Among his successes, he negotiated LGBT+ equalities protection clauses into collective agreements with global companies, and has secured equality rights as part of a new UN standard at the International Labour Organisation on protection of women and men against violence in the workplace.
He said at the time: "Every day LGBT people have to put on an armour suit to protect against injustice and abuse.
"Whether it's from family, friends, clients or employers, homophobia persists.
"It can be subtle or overt. I know that I've lost projects, pitches, and even promotions because of it.
"Some may ask why these lists are necessary in 2018. The answer is simple: whether you're in Preston, Paris, or Pittsburgh, LGBT human rights are being systematically violated in workplaces and communities the world over.
"If you're a minority within a minority: woman, black, disabled, trans, of faith, working class, or a migrant, the effects can be even harder.
"So it's important to recognise how every individual who comes out is displaying a degree of courage.
"These courageous behaviours can be learned. They're dependent on effort and practice, rather than on some heroic personality trait."