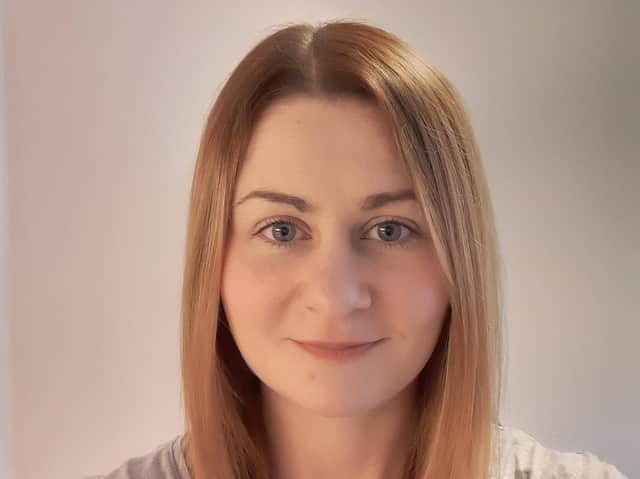 Charlotte Gatefield from Lancashire County Council's fostering service
It's a cruel truth, but there are never enough foster carers to meet demand.
But another truth is that you may be the perfect foster carer, if you can overcome the obstacle of believing you are not suitable for the task.
Now a range of new initiatives is being launched in Lancashire to encourage members of the public to consider if they could or would welcome a foster child/young person into their home.
Part of one of Lancashire County Council's Did You Know...? posters which tackles misconceptions about fostering
These initiatives, ranging from a new Foster Care Academy to mentoring sessions, will provide training and ongoing support for new carers.
Charlotte Gatefield, a senior practitioner responsible for recruitment and assessment within the fostering service, said: "We looked at what we were doing and thought how can we make it a more cohesive programme for the new foster carers. I think some of the reasons people don't want to become a foster carer is they are worried about how they will be supported and if they can do it."
"Each year we have approximately seventy-five new fostering families approved and the Foster Carer Academy will benefit each of these families."
She continued: "Some of our senior managers looked at ways we can develop our foster carers to feel more confident more quickly. A lot of our senior foster carers when we put the initiative to them said it would have been brilliant when they first started. "
Could you be a foster carer? Lancashire County Council has organised a new recruitment campaign for foster parents (photo: posed by models)
The Academy will be launched in November and Charlotte is confident its programme will reassure new foster parents that help, advice and training is available. It will support new carers from their initial application, through their first year of looking after a child or young person. Charlotte said: "They are absolutely never on their own if they start fostering with us."
A mentoring scheme is also being introduced for new foster carers who will be allocated a mentor from the later stages of the assessment process to the end of their first year of fostering.
Meanwhile five areas of Lancashire - central Lancashire; Ribble Valley, Hyndburn and Rossendale; north Lancashire; Chorley and West Lancashire; Burnley and Pendle - have been chosen to pilot fostering communities to help new foster carers who have a limited network of family and friends. The "communities" will see very experienced foster carers, supervised by staff from the fostering team, offering peer support to small groups of carers.
The Council is also busy confronting the myths that surround foster care, in the hope that it will encourage more people to come forward to care for children and young people and offer them security, stability and support.
A new Did You Know ...? campaign has been tackling misconceptions about fostering. For example,some people think they cannot be a carer because they are too old, single, in full time work, or from a minority community. In reality foster carers come from lots of different backgrounds and age groups.
Charlotte said: "People still think if they're a single person they can't foster. We have lots of people in the lgbt (lesbian, gay, bisexual, and transgender) community (who) foster."
Charlotte is also aware that fears about finance may prevent people coming forward for fostering. She said: "We pay a fostering allowance, there's a holiday allowance a birthday, Christmas or Eid allowance, it's all focused around their (young people's) needs and there's a skill fee for foster carers to cover their expenses. We also pay mileage if they might have to be taken to see family."
The council says new and experienced foster carers can receive between £250 and £428 per week for each child they care for.
Charlotte continued: "There are very few things that will prevent you from fostering.There are a lot of things we can support people with. "
What does it take to be a suitable foster parent? Charlotte said: "If you can provide a warm, safe and consistent home life for children, provide that love, care attention and availability they need."
Prospective fosterers must be over 21 and have a spare room available by the end of their assessment process.
The aim of all the new initiatives is to give foster carers skills and strategies. Charlotte said: "To start off with we've created a series of three mini briefing guides and (carers) will have access to a suite of different courses. There's a really comprehensive range of courses, from basic first aid through to effective record keeping and communication skills. Our foster carers have to keep daily records for the children. Apart from that it's around respecting and recognising differences - for example in in ethnicity and faith and also caring for children who are questioning their sexual identity and gender."
She continued: "The children are all coming from a complete range of backgrounds and experiences some of them will have experienced trauma. We have different levels of support."
She points out that specialist help is available when needed, stressing: "But a lot of our children won't necessarily need that level of support."
County Coun Phillippa Williamson, cabinet member for children, young people, and schools, said: "We need the support of foster carers just as much as ever. The council needs to find around 20 places every week for the children and young people it cares for. We've set up and developed these initiatives to support our foster carers as much as we can, and to help them with the amazing job that they do. Although becoming a foster carer is exciting, we appreciate that it can also be challenging at times."
Charlotte says they are currently aware that the changes in working arrangements or circumstances due to Covid-19 could mean people now have more flexibility in their day and could also step forward to be considered for fostering.
She cited the example of would be carers who felt they could not cope getting children to different schools on time, combined with getting to their own jobs: "So many people have got agreements now to continue working from home even beyond lockdown. Many people are coming back saying now I can do a school run because my job is more flexible. Hopefully potentially we will now get more carers coming forward."
The council is also appealing for former fosterers to return. A council spokeswoman said: "It is hoped that foster carers who are currently taking a break from fostering, and retired foster carers, will also come forward as they already have the skills and know how important fostering is for making a real difference to a local child's life."
It says there is "a particular need for foster carers who could support an older child or teenager who need a safe and secure home environment through the current crisis"
* See www.lancashire.gov.uk/fostering or call 0300 123 6723 for more information.
** The Lancashire Post is more reliant than ever on you taking out a digital subscription to support our journalism. For unlimited access to Lancashire news and information online, you can subscribe here: https://www.lep.co.uk/subscriptions