Mystic Meg: Lancashire-born astrologer dies aged 80
Lancashire-born astrologer Mystic Meg has died aged 80.
Watch more of our videos on Shots! 
and live on Freeview channel 276
Visit Shots! now
Meg – whose real name was Margaret Lake – was born in Accrington in July 1942.
She was raised in a terraced house where her grandmother taught her astrology.
Household name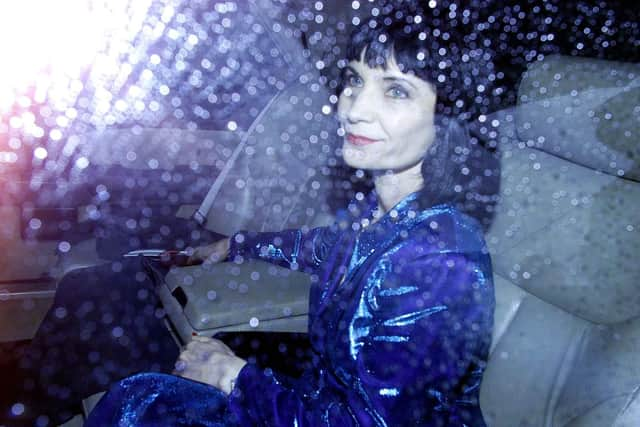 She studied English at the University of Leeds, and joined the News of the World as a sub-editor, eventually becoming deputy editor of its weekend colour supplement Sunday. In the 1980s she changed her name to Eileen Anderson and became the paper's regular astrologer.
In 1994 she became a household name after appearing on the National Lottery TV show, and went on to write a horoscope column for The Sun for nearly 23 years.
Flu
Today (March 9), the newspaper reported that she had died earlier this morning after being admitted to a hospital in Paddington, London, suffering from the flu.
Her longtime agent, Dave Shapland, told The Sun: "Without any question, she was Britain's most famous astrologer by a million miles.
"Nobody came close to Meg in that respect. She was followed by millions in this country and also around the world.
"She even became part of the English language – if a politician, somebody from showbiz or ordinary people in the street are asked a tricky question they will say 'Who do you think I am, Mystic Meg?'
"It shows what an impact she made."
Blackpool beach
As part of a Celebrity Child's Play book released for Children in Need in 2002, Meg spoke about holidaying in Blackpool.
In it she wrote: "My first visit to the seaside was a special day out in Blackpool to celebrate my seventh birthday. My other big present was a hand-knitted swimsuit. I was allowed to choose the colours for the wool - a clashy mixture of red and orange - and helped my granny to knit it."My grandmother (kindness itself) used to undo my dropped-stitches when I went to bed and re-knit it perfectly - such an encouraging thing to do. I was so intrigued by the sea, so proud of my perfect swimsuit until I walked into the water, then walked out again, with the knitted swimsuit absorbing the water and stretched to way below my knees."Everyone thought it was funny, and so did I - eventually. And, no, none of my fortune-telling family saw it coming."