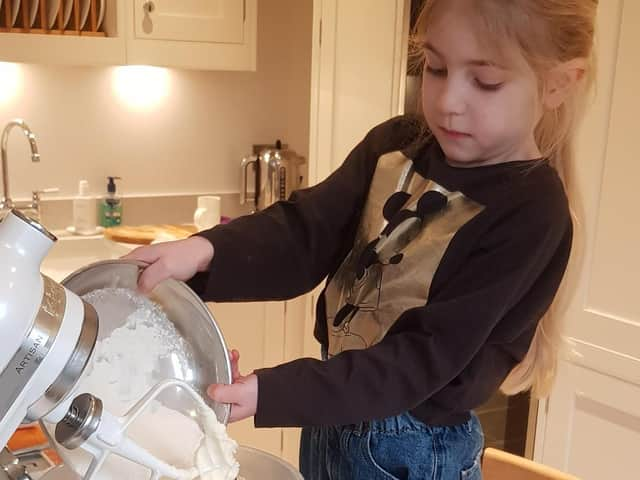 Amira Ratcliffe baking cakes which she sold to raise money for St John's Hospice.
Amira Ratcliffe got involved in the 'Random acts of kindness' initiative at her school Torrisholme Community Primary School, but really took it to the next level as she came up with the idea to bake some cakes for friends and family to raise some money for the hospice.
Amira set about baking and family and friends put in their orders, which were delivered to the doorstep by Amira and her family.
Four weeks and lots of hours in the kitchen later, Amira had delivered cakes far and wide, including to her school friends and bringing the most amazing array of treats into school for the staff.
Amira Ratcliffe with some of the cakes she baked and sold for funds for St John's Hospice.
Her teachers were so proud of Amira's hard work and caring attitude and were thrilled to announce that she presented the hospice with an amazing £1400!
The hospice sent a t-shirt to Amira, calling her a St. John's Hospice Hero.
Deputy headteacher Sarah Price said: "What an amazing achievement - congratulations, Amira! "
Amira Ratcliffe with her cheque for £1400 for St John's Hospice. She raised money by baking and selling cakes to family and friends.
Amira Ratcliffe has been crowned a St John's Hospice hero for raising £1400 for the hospice by baking and selling cakes.