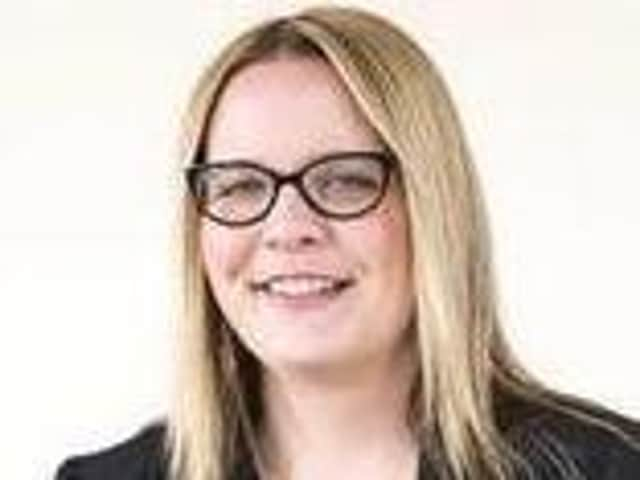 Chorley councillor Gillian Sharples
Councillor Gillian Sharples represents Euxton South on Chorley Council.
The Labour councillor has herself suffered from anxiety and depression in the past.
She has led the call for mental health issues to be given better consideration and understanding through the creation of a new role on Chorley Council.
As a result, there will be the opportunity for a Champion for Mental Health Awareness to be elected after the May local elections.
Councillor Sharples said she watched the interview with Meghan and Harry on TV on Monday evening, in which The Duchess talked of her depression and suicidal thoughts.
Councillor Sharples said; "I think firstly when she (Meghan) mentioned she approached senior members of staff in the first place for help and was declined the help, I found that really shocking and disappointing.
"Having been in a similar situation personally, I knew how much courage it took to ask for help and that would have taken her a great lot of courage.
"It would have been such a situation for her mentally coming to the conclusion she is suffering from mental health issues.
"That's something that can't be ignored - certainly not in today's society where there's more support for mental health issues."
She said the revelations and reaction from within the Royal household showed that "something needs to change" within that establishment.
Councillor Sharples, who is 37 and single, said she was " not really targeting anyone specific in the Royal Family" but added that people with those feelings and how they were suffering needed to be listened to.
She continued: "The Royal Family does need to change and offer support, someone else may have the same experiences Meghan had.
"I was shocked when she said she couldn't have any help . . . because she was not a paid member of staff HR couldn't do anything."
Generally though, councillor Sharples said she did believe accepting and dealing with employees' mental health issues "is getting better across the workplace."