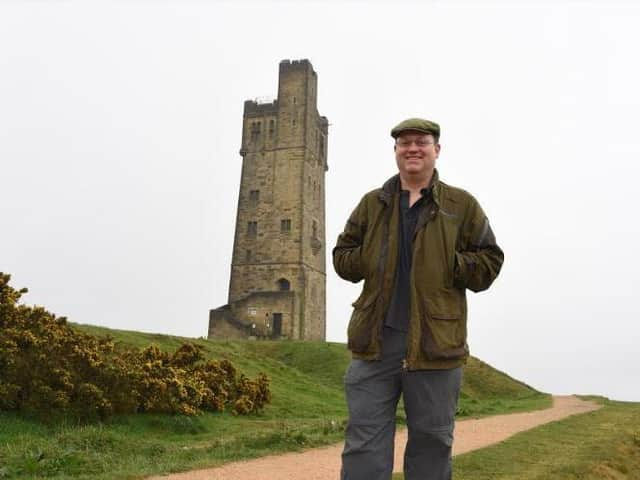 Andrew Walsh
Andrew Walsh has put his time to good use with a book on folk tales - discovering the Lancashire version of Sleeping Beauty.
One of the University of Huddersfield researcher's discoveries is that in the Lancashire version of the Sleeping Beauty legend, the hero is no Prince Charming, but a charmless individual who goes by the name of Lousy Jack!
Andrew is an academic librarian and educationalist and recipient of a prestigious National Teaching Fellowship.
In 2019, he compiled and published a book titled Forgotten Yorkshire Folk and Fairy Tales and so he crossed the Pennines in pursuit of strange tales.
"It was on my mind to do a Lancashire follow-up and I was collecting lots of stories, and with the lockdown it seemed a nice project to do," said Andrew.
Now, he has launched a Kickstarter campaign that will fund production of a 200-page book of old Lancashire folk and fairy tales.
Subscribers will receive a copy, which will contain almost 50 stories that Andrew has culled from mainly Victorian sources, such as an 1882 book titled Goblin Tales of Lancashire.
Titles of the stories include The Fairy's Spade, The Spectral Cat, The Chivalrous Devil, The Enchanted Fisherman, The Headless Woman …and Lousy Jack and his Eleven Brothers.
The last-named story is a Lancs version of the classic Sleeping Beauty legend.
"But I like the fact that it has an anti-hero named Lousy Jack, as in full of lice," said Andrew.
"He comes across a castle where everyone has been turned into statues, and there is a big pile of brambles. He is covered in lice and is so itchy that he scratches himself on the thorns and finds himself where the princess is. So it is he who wakes the princess rather than a big brave hero!"
Andrew also noted that a surprisingly large proportion of Lancashire folk stories have tailors as their central characters, as in The Devil and the Tailor and The Clever Little Tailor.
He speculates that the prevalence of the textile and clothing industry in Lancashire might explain this.
Read here about Andrew Walsh's earlier Forgotten Yorkshire Folk and Fairy Tales project.
https://www.hud.ac.uk/news/2019/may/yorkshire-folk-and-fairy-tales-walsh-huddersfield/