Leyland dog groomer offers free services to XL Bully dogs - to show her trust in the breed set to be banned
A dog groomer from Leyland is making a stand for XL Bully dogs.
Watch more of our videos on Shots! 
and live on Freeview channel 276
Visit Shots! now
From December 31, breeding, selling, advertising, rehoming, abandoning and allowing an XL Bully dog to stray will be illegal in England and Wales.
February 1, 2024, it will become illegal to own an XL Bully - unless its owner applies for their animal to be registered on the Index of Exempted Dogs, and complies with a strict set of rules.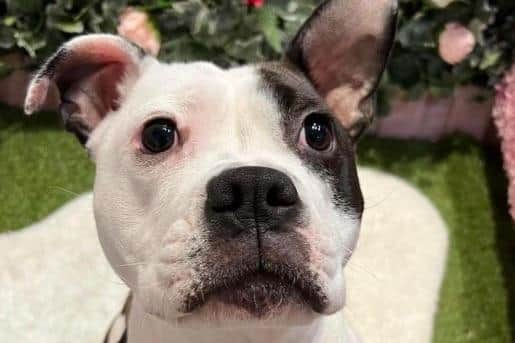 Ministers say £200 in compensation will be offered to owners who decide to have their pets put to sleep by a vet.
It comes after a spate of recent attacks and deaths involving the breed.
"Complete trust"
But Ellie Hull who owns Pretty Paws in Golden Hill Lane, says she has complete trust in the breed, and will continue to welcome them to her salon – free of charge.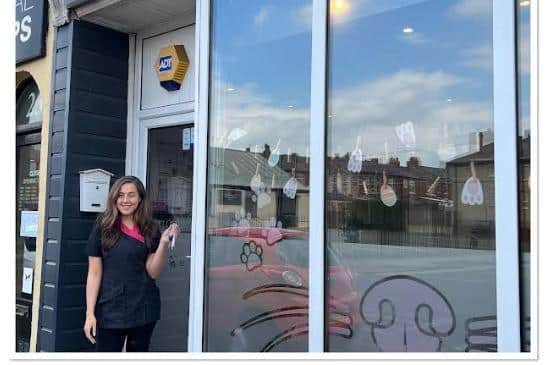 Ellie, from Broadfield Drive, said: "The continued propaganda from the Government and media makes me feel sick to my stomach. These animals didn't ask for this life or reputation, and I can't bite my tongue."
The 21-year-old says she has four XL Bullies on her books as regular customers, and has never had one behave badly towards her.
She said: "I've had chihuahuas and shih tzu's try to bite me, not XL Bullies. It's all about the individual dog, the owner, and the respect the dog has for the owner.
"Someone has got to make a stand, and I'm doing it.
"I will probably end up working three hours a week for free. What am I really losing? I'd rather give that and provide a service and safe space for these dogs at a time when people feel they have to keep them in a box."
What is Ellie offering?
The offer is for free grooms with Ellie only, for the XL Bully breed.
Her insurance will no longer be covering her for work with the breed, with Ellie commenting: "This is the amount of trust I have in the breed itself."
She said: "They will have one to one appointments and will get a bath, blowdry, nail clip, ear clean and blueberry facial, completely free.
"We love this breed and we love working with them, we don't want owners to be put off booking in because of the ban. The salon is not a 'public place' and they will be welcome whenever they need a pamper."
Reaction
She added: "I've had so many positive messages from people since putting the offer out there.
"People say they want to still pay me, but no, it's about the principle. It's a free service and I want to take pictures and videos of these dogs and show people what they're truly like."
To book in, text or call 07902501734.
The breed
The XL Bully breed type was developed through the crossing of various bull breeds, including the American Pit Bull Terrier.
They are large dogs with a muscular body and blocky head, and are powerfully built.
The XL can weigh more than nine stone (60kg) and is strong enough to overpower an adult.
It's thought the breed first appeared in the UK around 2014 or 2015, and that numbers grew rapidly during the pandemic.