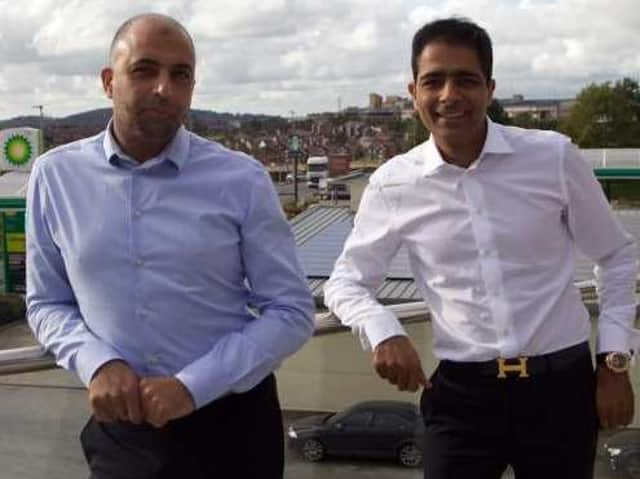 Zuber and Mohsin Issa
Lord Rose is currently Chairman of Ocado plc, the FTSE 100 online grocery and retail solutions business.
He will retire from the post in May after more than eight years as chair.
He previously served as Chief Executive and Executive Chairman at Marks & Spencer plc.
EG Group is jointly owned by the Issa brothers, Zuber and Mohsin, and by TDR Capital, a private equity firm. It started 20 years ago and now operates convenience stores, foodservice outlets and fuel stations at more than 6,000 sites in 10 countries including the UK and Ireland, the US, Australia, Germany, Italy, France and Benelux.
The Group reported sales in excess of €20 billion for the year to December 2019 and adjusted earnings before interest, taxation, depreciation and amortisation (EBITDA) of €910m.
In addition to, and separate from their investment in EG Group, the Issa brothers and TDR agreed last October to acquire Asda, the UK's second-largest grocery retailer, subject to regulatory approval.
Lord Rose said: "I am delighted to chair the Board of EG Group and I look forward to working with the Board and management, including fellow non-executive John Carey, in the next stage of the development of a world-class, global scale retail business.
"The Issa brothers are great British entrepreneurs of enormous drive, vision and ambition. EG's Board has asked me to develop appropriate governance structures for a business of this scale.
"The business has exciting development plans and exceptional prospects in the years to come."
The Issa brothers said in a joint statement: "Stuart has an excellent record in business and we are delighted that he is joining us at this exciting time for EG Group.
"We have plans to create significant convenience and foodservice opportunities for our customers, and Stuart's retail and consumer experience will provide invaluable insight and support."
Gary Lindsay, Partner, TDR Capital, said: "The recruitment of Stuart Rose is a clear signal of our ambition for EG Group and our commitment to continuous improvement."