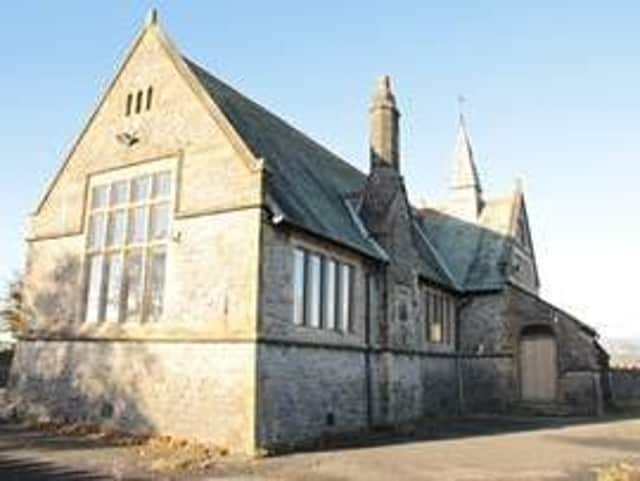 The former Thornley school is being converted into a community hub
Volunteers converting the derelict former Thornley School, near Longridge, are now on track to open the centre later this year.
They have financed ongoing renovations with major fundraising efforts and refused to be daunted even when the building was hit by vandalism.
The grant from the Champion Bowland fund has contributed to creating new disability toilet facilities in the old porch area, plus an information notice board which will enable sharing of information with local people, visitors and tourists.
The Champion Bowland charity offers grants of up to £750, to support community-based projects in the Forest of Bowland Area of Outstanding Natural Beauty, (AONB), which will benefit the environment, local communities and visitors.
Helen Turner, one of the Thornley trustees, said: "The school is iconic architecture and is very much a part of the landscape of the Bowland Fells. We are very grateful for Champion Bowland's support and the grant helped complete one of the last pieces in our renovation jigsaw."
* Champion Bowland raises funds from donations from visitors to Bowland, charitable activities and other sources. For details of its work see www.championbowland.org.uk