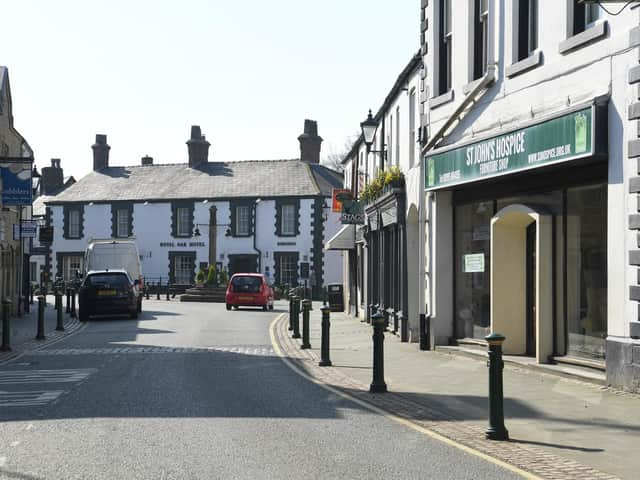 Garstang must now decide how it wants to spend its allocation from the "Reopening the High Streets Safely" fund
The council unanimously rejected Wyre Council's offer of the additional kit deeming it inappropriate for their historic market town.
Coun Sharna Mitchell raised the subject with the council after Wyre Council had suggested a webcam in local town centres of Garstang, Poulton, Cleveleys and Fleetwood could help residents gauge how busy shopping areas are and aid social distancing. Helpful safety reminders about distancing and background music could be played, in a bid to encourage visitors to the high street.
The proposal, developed after talks with other local towns, was discussed at this week's Town Council meeting after Coun Mitchell reported: "I am concerned by reports of webcams and sound systems being installed on the High Street. Firstly, the potential noise must be of concern to residents in and around the area.
"Secondly, it appears to be the best thing we could do if we wanted to put people off the high street altogether.Is there still time for the Town Council, residents and businesses to have some input before this is foisted upon what may be a very unwilling town?"
Chairman Coun Alec Allen reassured councillors that following conversations with Wyre Council: "This will not happen unless the town wants it. At this point I would say this won't happen unless someone has an overwhelming desire to have webcams and sound systems."
The Town Council unanimously rejected the proposal.
A Wyre Council spokesperson said: "As part of Wyre's allocated funding from the Government's 'Reopening the High Streets Safely Fund' we explored the idea of launching measures to help adapt the high streets to the new way of shopping during the COVID-19 pandemic.
"The idea to install a webcam and sound system in Garstang was proposed for consideration, but the decision has been made by the Town Council not to continue this further. We are awaiting Garstang Town Council's recommendations on how the funding allocation to the town centre is utilised in response to the pandemic. We are proactively working with the other town centres on solutions to ensure a safe experience when visiting our high streets."
As part of the Reopening fund, the council was awarded £99,180 to administer. The spokesperson added: " We have been working closely with each town centre to determine how the money is best spent. We have earmarked £12,500 for each town centre, but this is subject to agreement with the council and town centres, as well as requirements in each area."