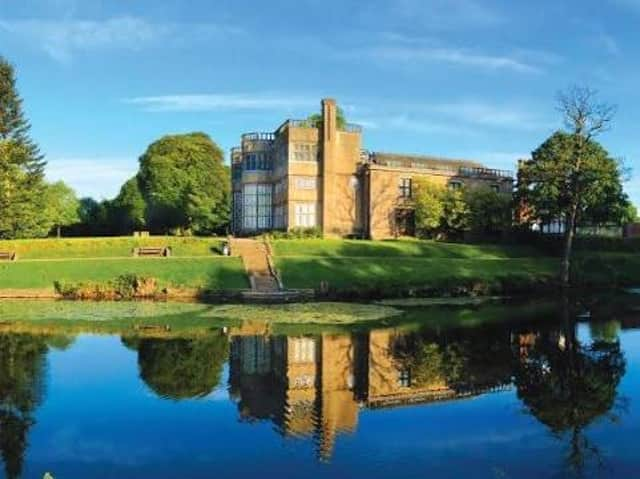 Astley Hall
Visitors to Astley Park can enjoy a variety of events, including the reopening of the Coach House Gallery for the first time following lockdown.
Plus there will be fresh produce available from the Walled Gardeners, fundraising from the Friends of Astley Hall and the introduction of a new sculpture to the Walled Garden.
The Friends will be fundraising in the walled garden from 10am to 4pm each day of the weekend, showcasing some great examples of period costume and talking about the various ways the public can get involved with supporting Astley Hall and the projects they fund, including the upkeep of important artifacts.
Astley's Walled Gardeners will similarly be set up selling fresh produce they have grown and answering questions about their work in the beautiful garden.
Saturday sees the gallery reopening with an exciting and vibrant exhibition from artist James Summerbell.
James's work is inspired by the stunning countryside and wildlife that surrounds his home in rural West Wales, and he uses oil paints to capture vivid depictions of nature.
The exhibition, entitled Elements, explores a whole spectrum of wildlife within the environments of Air, Fire, Water and Earth. At 1pm on Monday the walled garden will see the official introduction of new willow sculpture created by artist Cherry Chung.
The sculpture will depict Susannah Knight, a schoolteacher who lived in Chorley during the time of the First World War. Susannah was a tireless campaigner and fundraiser for families of the fallen during the war, and produced a book filled with both memorials to those who lost their lives and signatures from various officials as dedications to peace.
Following the introduction of the sculpture, Adam Cree, author of From the Humblest to the Greatest: How Susannah Knight took Chorley's Great War to the World, will give a talk to the public about her life and legacy.
Willow artist Cherry will also be giving a series of weaving demonstrations throughout the afternoon, showcasing her skill with the versatile material, and answering questions about the process of her work.
For more information on the weekends activities, visit www.astleypark.co.uk or visit Astley Hall, Coach House and Park on Facebook.