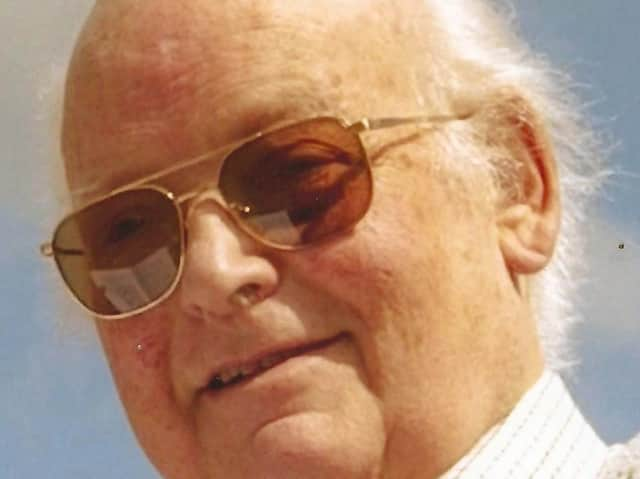 Robert Yates
Robert Yates was a former councillor and Mayor of Adlington.
A retired professor and Fellow of the Royal Society of Biology, he was very active in the local community over many years.
Born in Wigan on April 1, 1930, Robert was the only child of Charles and Edna Yates.
He was educated at Wigan Grammar School before National Service in Germany and then studying at Pembroke College, Cambridge.
He went on to undertake research at Aberystwyth before going abroad to work in Sudan and Uganda for the pesticides and fertiliser company Fisons.
He briefly returned to the UK and taught at King Edward VI Grammar school in Birmingham before marrying his wife Hazel in 1957.
They had known each other for many years as their parents were all teachers in Wigan.
As a sea cadet, Robert would occasionally take Hazel, the daughter of his commanding officer, rowing on Wrightington Lake in the early 1940s.
Hazel and Robert went to live at Njoro, Kenya, in 1958 where they both taught and enjoyed life with their two young children, John and Ann.
Robert was Head of Biology at Egerton College - now Egerton University - and was in charge of the college farm.
He continued to conduct research with the students at Egerton and wrote a key paper on what is now universally known as the circadian rhythm.
The couple returned to the UK in 1964 and settled in Chorley in January 1965.
Robert was briefly Head of Biology at Hayward Grammar School in Bolton before joining the C.F. Mott College of Education in Prescot, rising to become Head of Environmental Science
before its merger with Liverpool Polytechnic, now Liverpool John Moores University.
Following early retirement in 1983, Robert became chairman of the West Pennine Moors Area Management Committee.
He was also involved in Chorley Civic Society, the Lancashire Best Kept Village competition and local natural history, often speaking at public inquiries to represent the interests of the natural environment.
He was a long standing member of the Labour Party and was chairman of the Adlington branch of the Labour Party for more than ten years.
He played a big part in the local community serving as a councillor for many years and was Mayor of Adlington Town Council on three occasions.
He and Hazel, who died on Christmas Eve last year, were also active and generous fundraisers for many local and national charities.
Robert was well known for his great passion and knowledge about plants.
He was a member of the Alpine Garden Society and the Royal Horticultural Society.
Up until his death - in Preston Royal Hospital on Monday, April 12 following a short illness - he was still writing articles for magazines such as The Plant Review.
He leaves a son and daughter, four grandchildren and four great grandchildren.
His funeral will take place at Charnock Richard Crematorium on Friday, April 30, at 2.30pm. Covid restrictions will apply.