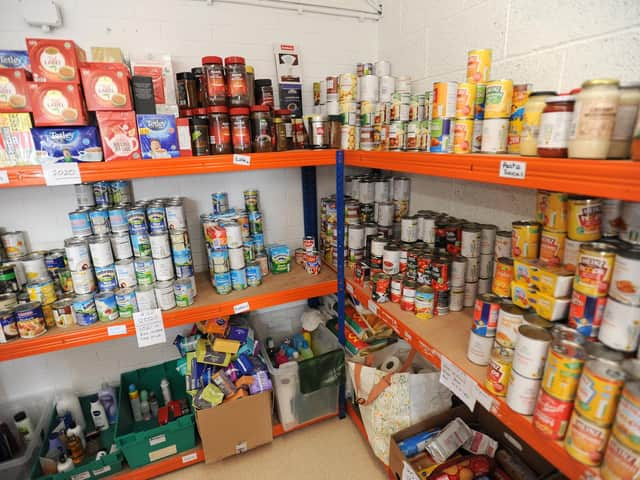 A stocked up storeroom at the foodbank
Based at the Living Waters Church on Bolton Street, the LW Storehouse recorded 166 referrals to the foodbank in July - that is 157 per cent of its of July 2019 figure.
Organisers say there are a numbers of reasons for the steep increase.
These are the affects of Covid-19, an increase in unemployment, loss of income for the self-employed, an increase on those eligible for Universal Credit, poverty and those who are homeless seeking support.
However, the foodbank says it has responded to the need - and adds that it so grateful for "the tremendous support of the community in and around Chorley".
Project co-ordinator Helen Schilz said the number of referrals in July 2019 was 106 compared to 166 in 2020.
"Thankfully we've got a very generous community so we can meet the demand," she said.
"Our shelves are looking a lot bleaker than they normally would.
"But when we put something out (on social media) the community rallies round, which is really good."
Last year's referral total was 1,665. Already this year the figure is 1,317.
"At the moment it's very busy," said Helen.
"We're supporting schools through summer as well.
"The county council has put a Summer Hunger initiative together with a number of agencies and we are one of them.
"That obviously increases demand, people aren't going away, furloughs are coming to an end, people are being made redundant, kids are home for six months."
She revealed: "There's been a lot of firs time users since March - people that never needed to use it because they were working full time. Everything was going to plan."
She said the self-employed had been hit and that "there have been a lot of heartbreaking stories."