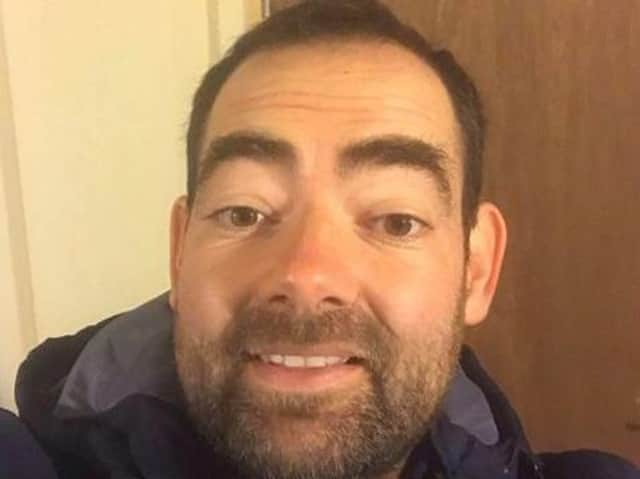 Stuart James, a Farington Moss tennis coach with a heart condition, is appealing to supermarkets to donate their carrier bag grants to the NHS.
Stuart Grice, who works in Preston and Chorley, is calling on Tesco, Asda, Co-op and Sainsbury's to use funds from their plastic bag sales to support NHS staff welfare. The supermarkets normally use the profits to help boost local good causes.
He says the money could help to buy anything that staff need to feel more comfortable during long shifts or provide accommodation.
Stuart, who has a heart condition, said: "It's massively important to support them.
"I have friends who are nurses and work 12-hour shifts overnight. They're panicking about PPE. Some don't have it, and some porters were struggling for sanitiser.
"They're at the point where they're working a lot, so this money would help give them extra comfort and some peace of mind, as well as the things that they need."
Giving examples, he added: "My NHS friends don't have access to hand cream, a phone charger or a microwave in their staff room."
Stuart is encouraging people to talk to their local supermarket's community champions about donating the grants.
"Supermarkets are under a lot of strain but some of the money out there is not fully being used," he said.
Commenting about funding available in the UK for good causes, Stuart added: "There's so much money out there it's unreal. There are tens of thousands of pounds for community projects but nothing for the NHS trust to give support for staff.
"And the criteria you have to meet for the grants is very set.
"I've spoken to the local NHS trust and they said they'd definitely accept it and would really appreciate the help."
Stuart, who has had two heart procedures and required a defibrillator to be used mid-operation, said: "I coach a lot of doctors and I've been in hospital a few times because of my heart.
"So, it's a way for me to give back, and I think a lot of people feel the same."
Asda Foundation grants are currently on hold until further notice as the company's community activity has been paused to protect the health and well-being of its customers, colleagues and communities.