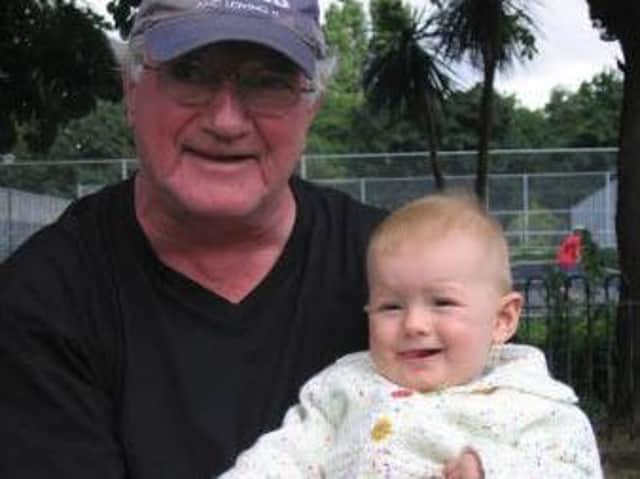 David Robinson
David Robinson spent 35 years at Chorley Council collecting rates and rents and distributing bus tokens.
He managed the Army and Navy Stores in the town centre in the early 70s and also worked at the Talbot Arms in Euxton.
His son Gary said his father, aged 75, passed away at The Royal Devon and Exeter NHS Foundation Trust, Exeter, from a combination of conditions not related to the COVID-19 virus.
Gary said he was very well known around Chorley before retiring to Paignton in 2006.
Posting on Facebook, Gary said: "The son of James and Margaret Robinson he attended Euxton National School and Worden School in Leyland.
"He then went on to work at The Bleaching Company, Common Bank, Chorley .
"After that he then went on to manage the Singers Army and Navy Stores in Chorley and spent many years with Chorley Council in the finance department and was very well known around the town of Chorley.
"He was a proud member of the NALGO union and later UNISON until the day he died."
He added: "Dave was not only well known in Chorley, Lancashire, but also in Paignton, Devon for his vivacious character, wicked sense of humour, and an ability to talk the hind leg off a donkey .
"He was a people person and was never happier than when seated in the harbour at Paignton where he acted as an unofficial Devon tour guide and an ambassador for his beloved Lancashire.
"He relocated to Paignton in 2006 with his beloved wife Barbara and they enjoyed eight happy years together living the dream by the seaside before she sadly pre-deceased him in 2014.
"Dave is survived by four children, Gary, Eric, Alan and Sheila and no less than 17 grandchildren of whom he doted on."
Gary said the family thanked staff at The Royal Devon for "their compassionate care they have administered during our dad's last days despite the ongoing national emergency."
The funeral, which will be private owing to the Government COVID -19 restrictions, will take place in Brixham at 3pm on Friday .