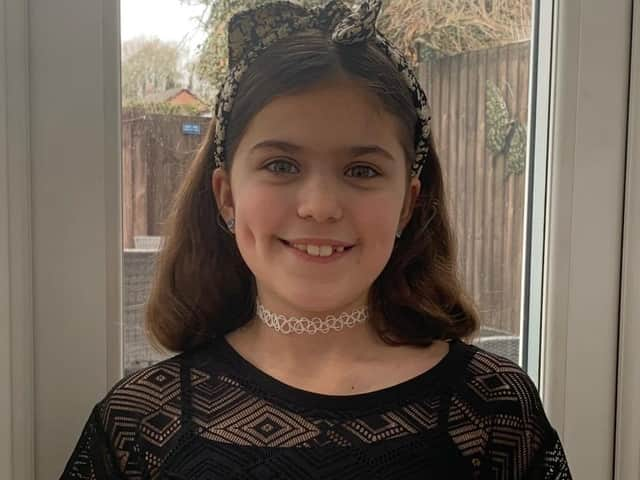 Chlose Sutch
McCarthy Stone's Haworth Court Retirement Living development, built on the site of the former Pines Hotel, Preston Road, Clayton-le-Woods, received the stories from years 5 and 6 youngsters at Manor Road Primary School.
The children used their home learning time to put pen to paper and write their very own original stories.
Year six pupil Macy O'Brien, was chosen as the winner, with Chloe Sutch and Molly Gates, both from year 5, the runners up.
They each received a National Book Token to help encourage them to enjoy their love of reading even more.
Macy said: "When I found out we would be taking part in a competition I was happy because I love writing stories.
"I thought it would be really exciting to set my story underwater.
"When I heard I had won, I wasn't expecting at all so I was ecstatic."
Deborah Bond, marketing executive at McCarthy Stone, said: "The enthusiasm and confidence from the children in telling their stories has been great fun to witness.
"We thoroughly enjoyed reading through them all. We have some very talented writers in Clayton-le-Woods it was hard to pick just one winner.
"We want to say a big thank you to the pupils and teachers at Manor Road Primary School for being so thoughtful and kind and making us a part of their World Book Day celebrations.
"Hopefully next year we can invite them all to Haworth Court to read to us in person, and have some fun dressing up as well!"
Haworth Court features 23 one bedroom and 18 two bedroom apartments, exclusively available for the over 60s.