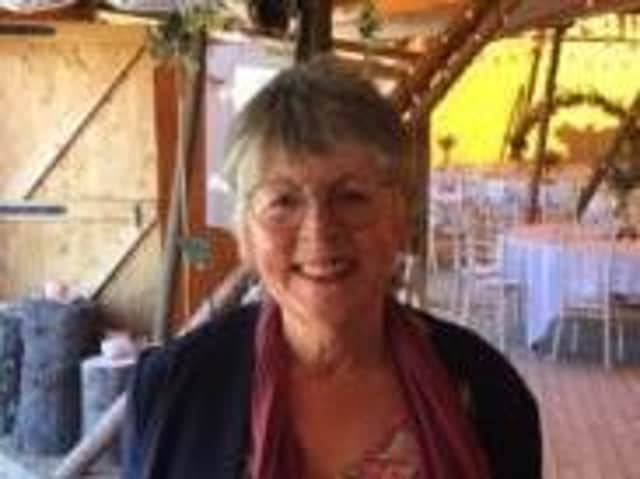 Moyra Summers
Retired special needs teacher Moyra Summers is one of two celebrants in south Lancashire accredited by Humanists UK to conduct weddings, and is backing the bid by six couples on July 7 and 8 to urge the Government to change the law.
Humanist weddings - a non-religious ceremony conducted by a humanist celebrant - are legally recognised in Scotland and Northern Ireland, but in England and Wales, couples who have a humanist wedding must also have a separate civil marriage for their marriage to be legally recognised, even if it is not what they want.
More than 1,000 couples have to go through the formalities twice, leading to financial strain and distress over the state failing to recognise their humanist wedding as their 'real' one.
Moyra, who has conducted around 100 wedding ceremonies across Lancashire, Cumbria and Liverpool, said: " Non-religious people also need ceremonies to mark important occasions as well as religious people.
"We need to mark rites of passage, express sorrow and celebrate commitment. So we provide weddings, vow renewals, namings (non-religious christenings) funerals, memorial ceremonies etc. The main thing about all of these is that they are personal - about the people.
"It's very frustrating that couples have to do the legal part beforehand or afterwards - they see that as just the paperwork and the humanist wedding as the true one, where they are expressing their feelings and vows in front of family and friends.
" It's a celebration of commitment, a fantastic, lovely occasion, but the problem is we can't do the legal aspect. I feel very sorry for them."
A humanist wedding differs from a civil wedding in that it is entirely personalised and reflective of the humanist beliefs and values of the couple.
Parliament voted to give the Government the power to give legal recognition to humanist marriages in 2013 but no Government has used it.
Since then, more than 6,000 couples have been denied legal recognition for their humanist wedding.
The lawyers will argue that the current law discriminates against couples because of their humanist beliefs and is therefore incompatible with human rights legislation, which precludes such discrimination.