Charlene Downes was 'let down by everyone' and Blackpool readers say it's 'about time' there was real justice for the missing girl
Blackpool residents have welcomed news of a fresh investigation into the disappearance of Charlene Downes.
Watch more of our videos on Shots! 
and live on Freeview channel 276
Visit Shots! now
People in the resort are saying it brings fresh hope for answers into what really happened when Charlene went missing 20 years ago.
As a cold case unit at Leeds Trinity University revisit the tragic disappearance, locals say it's 'about time' there was real justice for Charlene, who was 14 when she vanished on November 1 2003.
There are 'too many questions unanswered and many lies added', said one Blackpool Gazette reader.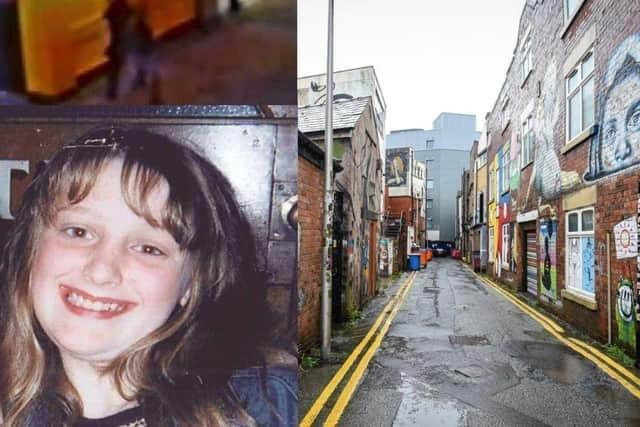 Another comment on Facebook reads: "About time! So much effort and media involvement in other cases but not for this poor girl or Paige Chivers ...why? Because they came from working class backgrounds? The North? Failed by everyone."
The highly specialist team, led by Dr Kirsty Bennett, will be looking for new evidence into the case as part of the Justice for Charlene Downes campaign.
This year will be the 20th anniversary of when the Blackpool teenager went missing.
Two men went on trial in May 2007—one accused of her murder, the other for helping to dispose of her body—but the jury failed to reach a verdict.
Another post reads: "That girl never stood a chance in this world, She had been let down left right and centre then preyed on by ever danger in this world."
Ronay Crompton, who is behind the Justice for Charlene Downes campaign, had previously been working with a private investigator before being approached by Dr Bennett about the collaboration.
Ronay told Blackpool Gazette: "Our main aim is to review Charlene's case and see where the failings are and go out to get new evidence. Blackburn Uni also approached us to undertake large child sexual exploitation (CSE) project for whole of Lancashire to find out the scale of the problem, and where children are being failed."
The body of Charlene, who came to Blackpool from the Midlands with parents Bob and Karen and brother Robert when she was 10, has never been found and no one has been convicted of her murder.
Today there remains a £100,000 reward on offer from the police for information leading to the conviction of Charlene's killer.
Where can I watch the new Charlene Downes documentary?
A brand new and exclusive feature documentary about Charlene Downes, presented by Blackpool Gazette reporter, Lucinda Herbert, which will air on Shots TV (Freeview 276).
The documentary about Charlene Downes will premiere at 8:05pm, on Wednesday Nov 01, 2023 as part of an evening of True Crime on the channel.
It will also be available to watch online at this link.
Blackpool Gazette reporter, Lucinda Herbert attempts to find out what really could have happened to Charlene and why, after two decades, nobody has ever been brought to justice.