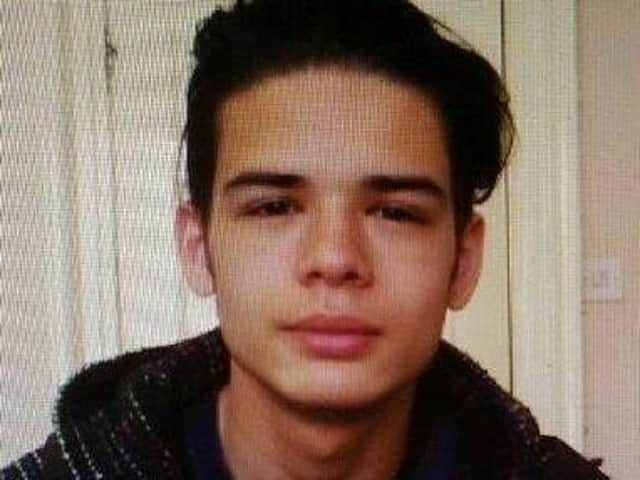 Michael Brooks
Michael Brooks, 19, was found dead on February 6, 2018, three weeks after he went missing from Avenham Park, having taken a hallucinogenic drug and entering the River Ribble.
James Newman concluded an open verdict on his death, meaning there was not enough evidence to rule on what caused him to enter the water.
>>>Read the inquest coverage here
The tree where tributes are left
Now his aunt, Michelle Thompson, wants to reach out to people who might know more.
She said: "It's his birthday and it's the perfect opportunity to get the message out there that we're still looking for information.
"We still don't know what happened to Michael in that park, and while it's frustrating to have an open verdict, at least it's a window of opportunity for us to appeal for more information.
"There are lots of rumours going around about what happened to Michael, and whether he was forced into the water, so I am appealing to people, that if they know anything, if they were there on the night, to come forward.
"Over the years, people's friendships and allegiances change."
She added: "His mum (Joanne Brooks) functions on a day-to-day basis, she's drained. This is eating away at her all the time, and I have to push this for her. We need justice for my sister."
The family has also expressed its intentions to get a permanent memorial to Michael in Avenham Park.
Currently, on birthdays and anniversaries, tributes including flowers and balloons are left at a tree near the waters edge in Avenham Park, but the family want a memorial bench.
Michelle said: "People put things by the tree, because that's the last place we know Michael was in the park. But every year, the council come and remove them.
"It's not ideal to have that so close to the water, and we want to help people stay safe, so that's what we're looking to speak to Preston Council about."