Bamber Bridge "Auntie" - one of Lancashire's oldest residents - celebrates her 106th birthday
One of Lancashire's oldest people - and eyewitness to a historic battle - has celebrated her 106th birthday.
Watch more of our videos on Shots! 
and live on Freeview channel 276
Visit Shots! now
Eunice Byers who is affectionately known as Auntie in Bamber Bridge, has celebrated with friends and family at a party at Willowbrooke Residential Care Home. Earlier in the day, she attended Bamber Bridge Methodist Church, as she does most Sundays.
"She's fairly remarkable", said niece Eunice Evans, who was named after her.
Eunice's story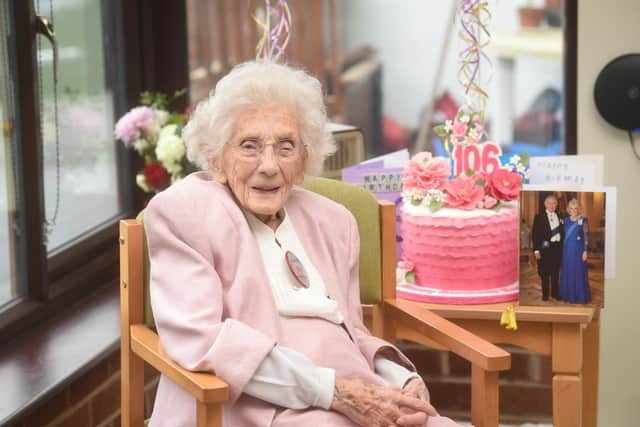 Eunice was born above the family's catering shop at 345 Station Road, Bamber Bridge on February 12, 1917.
She left school at 14 and would work in the shop - which catered for many community buffets, wakes, and Christenings until she went to work as a shorthand typist at Lancashire Police's headquarters in Hutton.
After retiring in her 60s, she returned to working at the family shop - by this time a Spar - well into her 80s.
Niece Eunice, whose late mother Decima was Eunice's sister, said: "Everyone knows her as Auntie. She never married or had any children, but she's always had a maternal outlook and has been very interested in people."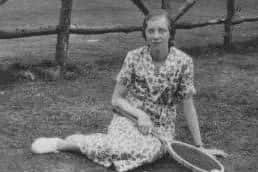 Her kindly outlook led her to becoming a Sunday school teacher at Bamber Bridge Methodist Church and she also helped to run the local tennis club.
She also loved to travel and wasn't afraid to go on her own to places including Switzerland, Norway, Bethlehem and the former Yugoslavia.
She also travelled extensively around the UK, particularly to London, where she would often visit an elderly relative, and was there in person for several Royal weddings, including that of the late Queen and Prince Philip.
Battle of Bamber Bridge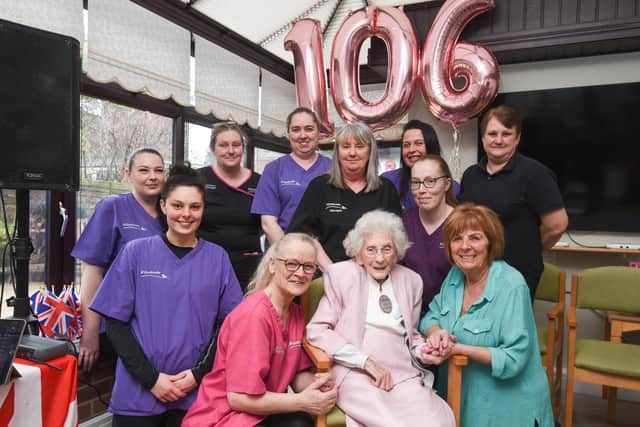 Momentous occasions have been no stranger to Eunice, who is one of the last living eye-witnesses to the Battle of Bamber Bridge.
CLICK here for how to share memories of the Battle of Bamber Bridge with a theatre company
Niece Eunice said: "She watched it from her bedroom window till her Dad came home from the pub and told her not to go outside and to stay away from the window because something bad was going on."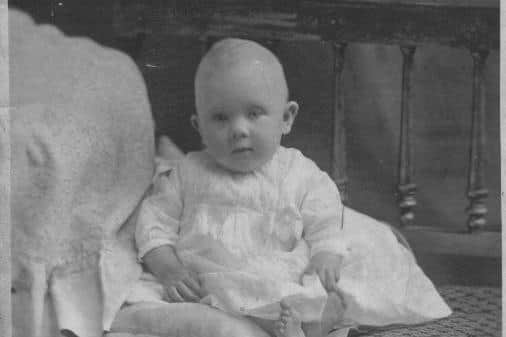 After the battle, Eunice was given a Bible from a black American officer, inscribed with his name and rank.
To mark the 80th anniversary in June, she hopes to return it to his family.
"Resilient"
Eunice lived independently in her own house in Bamber Bridge until the age of 103, when she moved to Willowbrook.
Such is her place in the heart of the town that her name has been included in a 'wall of fame' next to Morrisons in Station Road.
Nephew Ian Shepherd said: "She's been a very determined person, a little outspoken. Moving out of her home was a big challenge for her and it came right in the middle of lockdown, but she's very resilient."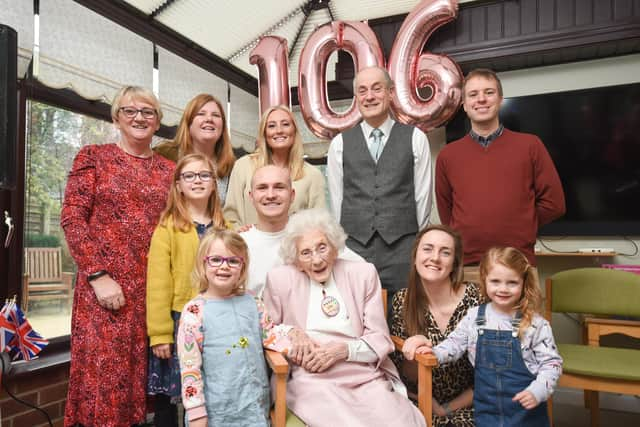 Eunice added: "She's always wanted to be in the middle of things going on, when we've been playing Christmas games or having a barbeque."
So, what's the secret to a long life?
Teetotal and a lifelong non-smoker, for most of her life Eunice has rebutted medical help for any ailment, instead preferring a "cup of tea and let's get on with it attitude".
She has also spent a lifetime enjoying being outside in the fresh air, tending to her allotment.