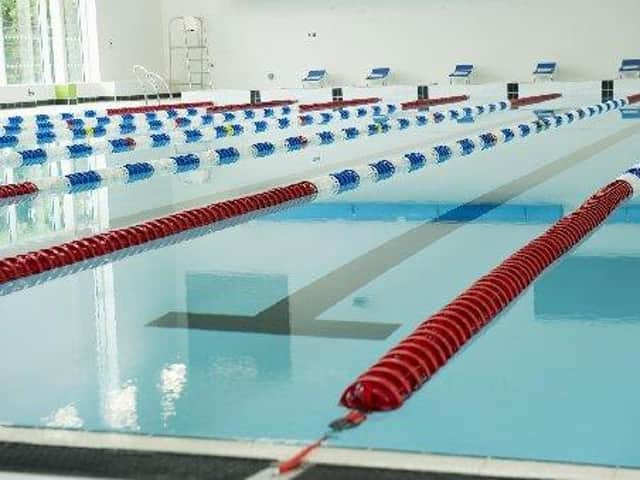 West View Leisure Centre, Preston
The charitable social enterprise, which trades as Better, made the announcement last night.
GLL said the closure of all leisure facilities across the UK for more than four months during lockdown, coupled with the requirement to now operate at reduced capacity in order to comply with social distancing measures, had resulted in a significant loss of revenue which was impossible to recoup.
The operator said the cost of reopening West View Leisure Centre's ageing building and the investment required to make it Covid-Secure had been found to be prohibitive.
"This decision will regrettably result in jobs being at risk," said the company.
Trade Unions have been advised and consultation has begun with 14 full and part-time staff.
Gareth Kirk, GLL's Regional Director for Preston said: "The exceptional circumstances in which we find ourselves as a result of the coronavirus pandemic have meant we have had to make some hard choices.
"The reality is, without financial support from either local or national Government, we could only continue to operate in the city if we took action to cut our operating costs.
"Reducing leisure services and so staff numbers is not a decision we have taken lightly. But we believe this is the best available option for Preston. It will allow us to continue to operate Fulwood Leisure Centre and retain as many staff as possible."
Today Preston City Council said it hoped that West View could be reopened.
West View Leisure Centre, located in Preston has a 60 station gym, a wide range of fitness classes, a 25 metre, six lane swimming pool and a separate children's pool.
Fulwood Leisure Centre has already reopened and offers gym, junior gym, fitness classes, swim for fitness and adult and child swimming.
Better has said that existing memberships have been upgraded to UK-wide access, giving members access to a wide range of available activities at other centres.
Babs Murphy, Chief Executive of the North & Western Lancashire Chamber of Commerce said: "Sadly businesses are faced with a time of unparalleled uncertainty as well as having to confront the hard realities of the 'new norm'.
"The leisure industry in particular are feeling the effects and these effects are likely to be with us for a long time to come."
Coun Peter Kelly, Cabinet Member for Culture and Leisure at Preston City Council said: "We are disappointed to learn that West View is not currently reopening, due to the complications and financial tensions related to the ongoing pandemic.
"It is an incredibly difficult time for so many businesses, organisations and their employees. We know this may not have been an easy decision.
"We are in continued dialogue with GLL and look forward to solutions being found in order to reopen this valuable community asset."