Who's The Daddy: There's no golden rule to parenting – just be there
When your kids have grown and flown, some things are better and some things are worse.
Watch more of our videos on Shots! 
and live on Freeview channel 276
Visit Shots! now
Of course, your time is your own now, so if your marriage has survived the emotional hurricane of raising kids while holding down a job (well done on that, by the way) then you'd better have something good lined up to do because watching endless Scandi noir box sets just won't cut it.
Sadly, "Netflix and chill" doesn't mean what it once did now that you've hit your 50s - these days it means scrolling through the entire menu for half an hour until you find an unhappy compromise to half watch together while doomscrolling through your phones in silence.
Sometimes, despite your best efforts, your social life occasionally revolves around your kids, even though they don't live here anymore.One of our highlights is visiting our adult children in the cities where they're building their new lives, far, far away from your own. Toto, I've a feeling they're not in Kansas anymore.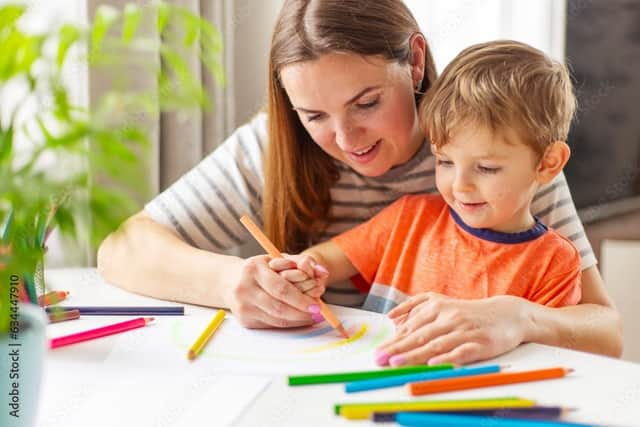 Me, the boss and our sighthound Walter paid daughter #1 a visit in her top floor flat overlooking the leafiest part of Manchester last Saturday. And when we arrived she asked if we'd like a drink, then she went off to the kitchen to make it for us!
Gentle reader, it's a good job I was sitting down, otherwise I'd have had one of my turns, gone all waffy and regained consciousness some time later with a crowd around me.
It truly was a golden afternoon. Manchester baked in early autumn sunshine and we strolled around in it for hours. Lunch, a walk in the park, even our truculent pupper didn't feel like chucking his weight around in an unfamiliar place.
He even watched the wild parakeets in the treetops with mild detachment, instead of looking and behaving like Arthur Shelby from Peaky Blinders in the split-second before he carves someone's face open. Honestly, it's uncanny.
A couple of days before that we spent the evening at the Dukes theatre to watch Lizzie: The Musical, primarily because one of daughter #2's best friends who she shared the world's dampest flat with that cost £1,000 a month while at LIPA in Liverpool, now works for Manchester's Hope Mill Theatre which produced it.
Axe murders, a banging soundtrack, a cast with powerful voices belting out rock classics, an incredible set and a live band. What more do you want, an encore? Well they did one of those too.
We may not get out much as much as we did these days but we're glad we braved a torrential rainstorm that night to see it. From where we were sitting, a few rows from the back, it almost felt like it was as much a gig as it was a show. And it was pretty much full.
It all goes to prove my golden rule of parenting. Turn up. That's pretty much it. There's no secret to raising children to adulthood and them still making unsolicited calls, texts and FaceTimes. And the occasional visit. To see the dog and, to a lesser extent, the cats.
To read more Who's The Daddy click here