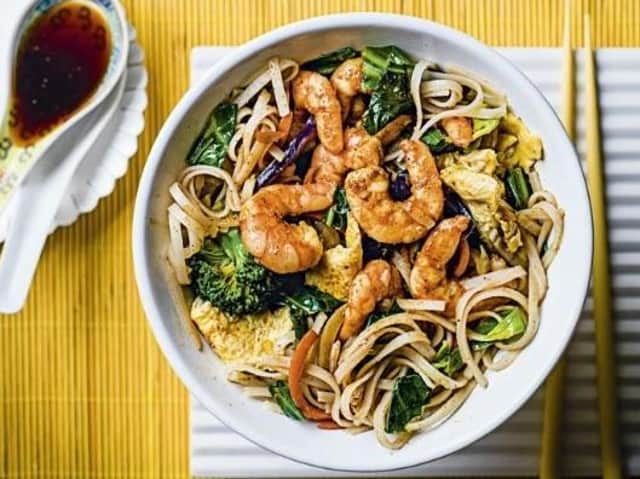 Prawn Singapore noodles Serves 4
SmartPoints® value per serving: Green – 9; Blue – 7; Purple – 7
2 cloves of garlic, finely sliced
300g mixed stir fry vegetables
Calorie controlled cooking spray
1. Mist a wok or large frying pan with cooking spray and put over a medium-high heat. Add the egg and cook for 10 seconds, then stir until it set. Remove from the pan and set aside.
2. Mist the wok with more cooking spray and stir-fry the garlic for two to three minutes. Add the curry powder and prawns, then stir-fry for one minute. Add the veg and fry for five to six minutes, or until cooked.
3. Meanwhile, cook the noodles to pack instructions. Drain, then toss the noodles and reserved egg through the veggies and prawns in the wok.
4. Mix together the soy sauce, fish sauce and sesame oil in a small jug and pour into the wok. Cook, stirring, for one minute to warm through, then serve.
Serve with extra soy sauce on the side for one SmartPoint per tablespoon.