Tom Jones from the Whalley Wine Shop reviews the Australian wine ranges
Australia has developed a style of shiraz (or syrah as it's called in France and other countries) that is unique and has countless fans.
Watch more of our videos on Shots! 
and live on Freeview channel 276
Visit Shots! now
Choosing new wines for The Whalley Wine Shop, we always try to cover the grapes and regions you'd expect to find in any good wine shop. With France this means strong wines from areas including Muscadet, Beaujolais, Bordeaux, Chablis, the Rhone… the list goes on. This covers geographical areas where specific grapes flourish. Almost nowhere else on earth will 'Melon de Bourgogne' for example, the grape used to produce muscadet, make good wines.
However, in the New World this idea of certain grapes for certain regions was slow to catch on, with producers often just planting the most profitable varieties. As more research and a better understanding of matching soil types and climates has been taken on board, we have seen the idea of 'specific grapes for specific areas' really evolve naturally.
Reviewing our Australian wine range highlighted that now, if you want the best example of a grape variety from the country there are definitely specific regions where its best to look…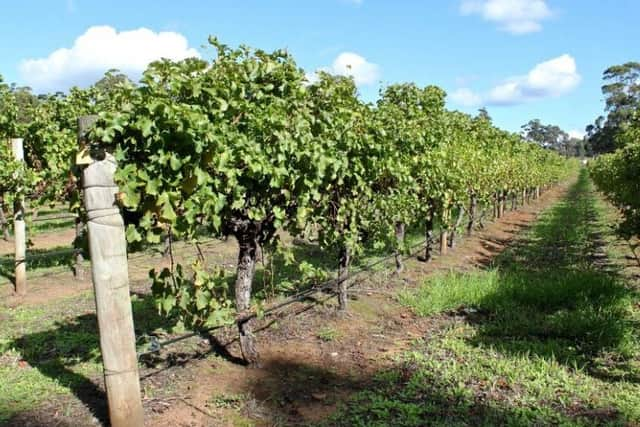 If you want to buy an Australian riesling you'd be hard pressed to find anywhere better than the Eden Valley (OK, I know the Clare Valley ALSO makes exceptional riesling, but lets just roll with it for now!). Situated high above sea level, with cooler temperatures allowing the production of some of Australia's finest and longest-lived rieslings, Pewsey Vale was the first vineyard planted in the valley and the rieslings they make are exceptional examples of the limey-citrusy-pithy dry style that Australia does so well. The Pewsey Vale Riesling - Eden Valley, Australia, 2018, 12%, £14.99 is a great benchmark.
Sticking with whites and looking for an Australian semillon, the Hunter Valley is where to go, producing incredible styles that can be low in alcohol but packed with power, flavour and the ability to last for decades. The Mount Pleasant 'Elizabeth' Semillon - Hunter Valley, Australia, 2013, 11% £17.99 is still a baby at seven years old, but its waxy, smokey, dry, lemon rind character gives a great idea of the quality of semillon that is produced here.
Bordeaux in France has inspired many areas to try to replicate its wines and Australia is no exception. But if you want the best 'Bordeaux blends', featuring the main grapes classically grown in Bordeaux – cabernet sauvignon, merlot, cabernet franc, petit verdot and malbec (yes wine geeks we could also include carmenere on the list!) – then you generally cast your eyes to the West of this vast country. Western Australia only make about five per cent by volume of Australia's wine, but they win 20 per cent of the awards. Cabernet and merlot thrive in the soils and climate and the Moss Wood 'Amy's blend' - Margaret River, Western Australia, 2017, 13.5%, £15.99 is a fantastic example. Lots of intense blackcurrant and cassis notes balanced with soft floral and herb hints and the fine interwoven notes of oak make this a wine for any Bordeaux fan, at a fraction of the price.
However, if you asked 100 people to name one red Australian wine, it's almost certain the top answer would be shiraz. Australia has developed a style of shiraz (or syrah as it's called in France and other countries) that is unique and has countless fans. Their signature style has lots of inky, concentrated dark black fruit, floral or violet notes, a big hit of black pepper and often a liquorice or sweet clove spiced finish. High in alcohol, plenty of body and a big, intense, punchy style make a wine that's hard to ignore! While shiraz is produced all over the country, if you were pressed to pick, the Barossa Valley is where the top examples and most iconic wines are to be found. The Kaesler 'Old Vine' Shiraz - Barossa, Australia, 2014, 14.5%, £34.99 (on offer at £31.99) is one such wine. Not for the faint of heart but an absolute treat for those who like their reds big and powerful.

For any wine fan, if you're going to try your favourite grape from around the world, its always best to aim for the regions that make the very best styles with that grape and Australia is no exception.
It's not just still wines that Australia can do incredibly
well, the island of Tasmania off the South East coast produces some truly fantastic sparkling wines.
The cool ocean breezes provide excellent 'diurnal temperature range' – warm days and cool nights and give excellent conditions for producing grapes for world class fizz.
Made in the same method at champagne but at a fraction of the price. The Jansz Brut – Tasmania, NV, 12%, 16.99 (on special offer at just £13.99 this month) has superb crisp citrus frit with a hint of green apple and the delicate waft of toasty brioche notes.
A structured, elegant and complex fizz.