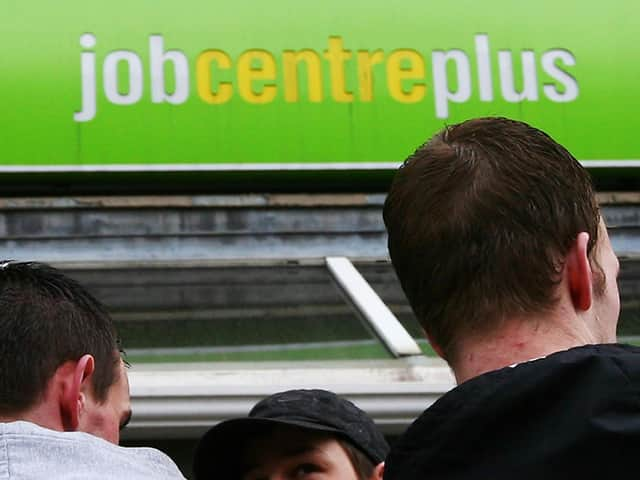 See letter from County Coun Julie Gibson, Labour Group Shadow Cabinet Member for Economic Regeneration
I'm calling on the Government to scrap its planned changes to Universal Credit, due to come into force in April 2021.
Among the measures will be the loss of the £20 per week uplift for Universal Credit, which was introduced to help many through the pandemic.
I urge the Government to listen to the concerns of welfare organisations, charities, local councillors and other partners, to keep the £20 per week uplift to Universal Credit.
Given that the £20 per week was introduced to help people through the pandemic, it is astonishing that the Government now justifies its removal, when all forecasts show a likely increase in unemployment as a result of the economic fall-out from the pandemic.
Figures from the Joseph Rowntree Foundation show that 6.2 million families across the UK will feel a £1,040 hit to their yearly incomes almost overnight and 500,000 people – amongst whom 200,000 are children – are at real risk of falling into poverty and deprivation.
In West Lancashire we are still seeing small increases in the rate of unemployment which currently stands at 5.3 per cent (most recent data available October 2020 – www.nomis.gov.uk) and with the economic uncertainty over the fall-out of Covid, we sadly expect that this figure will increase in the coming months. Many of these people will move on to claiming Universal Credit at a time when it is being cut by the Government.
It is clearly unfair that just as we enter the Christmas period, families in Lancashire will be left with a future of uncertainty.
Having faced the uncertainties over Covid, they will now face uncertainty over unemployment and potential greater hardship in the spring.
I would urge the Government to listen to these concerns and keep the £20 uplift which will be a vital lifeline to many.
The Labour Group Shadow Cabinet Member for Economic Regeneration
I had nowhere to avoid joggers
Walking home from work on Wednesday i arrived on knowsley avenue in Blackpool and was confronted with a group of about 20-30 middle aged joggers approaching me, clumped together with no masks - some complete with their festive costumes and hats.
I had nowhere to move to avoid them.
It beggars belief that these people think this is acceptable.
The rules apply to EVERYONE! Shame on you!
Too few officers to enforce Covid rules
There is little doubt in my mind that there will be a massive spike in Covid-19 infections. It is tragic that we who have really tried to protect ourselves and others, by abiding by the rules, will find all our efforts wasted because of other idiots who just don't care about themselves and those about them.
Already we are seeing people in cities and towns crowding together without a care in the world, and without masks.
Due to the actions of previous governments who cut police numbers to save money, there are insufficient police officers to carry out normal duties without the addition of trying to police idiots who either break the rules by partying or demonstrating against the rules intended to protect we vulnerable 80-year-olds.