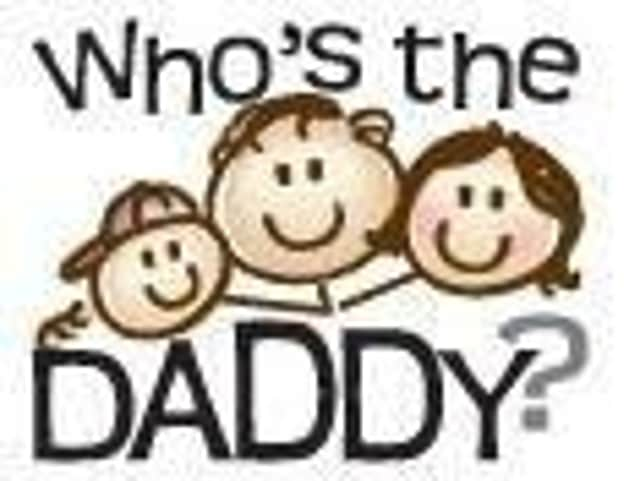 Who is the Daddy
I think the best thing any of us could say is, I got through it more or less in one piece.
Learning the guitar? Getting fit? Decorating your house? Learning a language? Good for you if you did any of that. But for most of us, just coming out the other side is a remarkable achievement.
For those of us lucky enough to still be in work, the novelty of working from home wore off after about three days. Journalism is the greatest job in the world, and don't let anyone tell you different, but the buzz of a newsroom on deadline feels like it's from a bygone era.
Sitting in your kitchen tappity-tap-tapping away all day pays the bills and keeps the lights on but the sparky lunatics at the paper who can turn a bad day good with just one smart-arse comment are the ones who make it all worthwhile. It comes to something when you get all misty-eyed for the Friday night traffic jams on the M6.
We have paid a heavy price for Covid-19. Even if someone waved a magic wand and it went away tomorrow, it would take us a long time to get back to anything that looks and feels like normal. Maybe this is what coming out of prison after a long stretch feels like? After a year locked down at home night after night with our families, all that's missing is Fletch, Godber and Mr Mackay - but at least Porridge was funny.
Netflix has been completed. And there's only so much daily lunacy on the internet you can stomach without reaching for the tinfoil to make a bespoke hat.
Even last week's birthday, a number so large I'm embarrassed to write it down, was a quiet affair compared to last year's pre-lockdown weekend in Amsterdam which feels so long ago it might have happened to someone else.
Still, at least we're here. Some of us weren't so lucky and didn't make it. But when the pubs open and we can all go to the cinema, football, rugby, theatre whenever we can afford it and can be bothered, do you think we'll pine for the long winter nights we spent together as a family? No, me neither.
For those of us lucky enough to still be in work, the novelty of working from home wore off after about three days