Who's The Daddy: What I'd say to myself if I could turn back the clock
Daughter #1 turns a scarcely believable 24 on Friday. And during her first 18 months of "big work" she's learned more than I did in my first 18 years.
Watch more of our videos on Shots! 
and live on Freeview channel 276
Visit Shots! now
At her age, like most men in their mid-20s, I was an actual idiot. An overgrown lunatic whose only real talents were committing every Manchester United result from as far back as August 1986 to memory, and the ability to string a sentence or two together that people might want to read.
Of course, unlike her, I didn't have the intelligence or drive to get a First in Law from the University of Liverpool. Or to tell her first two employers to stick their jobs and find others paying thousands more after quickly discovering what they promised and what they delivered were two very different things.
This weekend she's in Munich, celebrating her birthday with eight or so friends. There's only one of us qualified to hand a lecture to the other on life and work, and it certainly isn't me.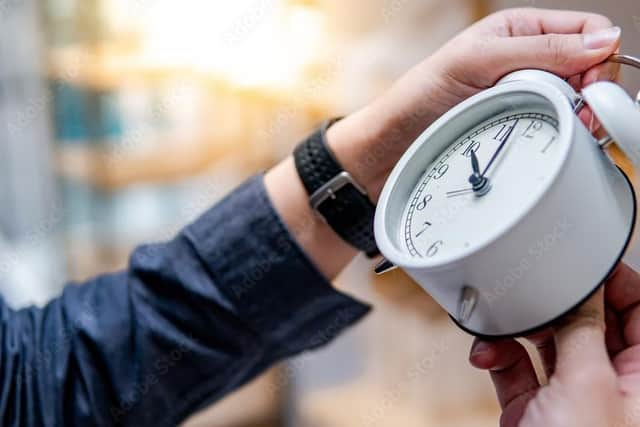 But if I could go back to February 1994 and have a couple of minutes in a quiet room with a 24-year-old me, this is what I'd say.
Be loyal to your family and friends. Don't be married to your job. Your nearest and dearest will be the ones driving you to your hospital appointments. Your work will begrudge you the time off. They might even make you take it as holiday. Even if your job's OK, keep your CV up to date and apply for other ones now and then. You never know where it might take you.
Once you've paid off your debts, save and invest 15 per cent of everything you earn. Every month. On payday. By the time you hit middle age you'll have what's known as F *** Off Money, don't need to explain what that means. Stick it in the S&P 500 (averaging around 10 per cent a year) and you'll have just north of a million quid after 31 years and £2.7million after 40. Plus pensions, house and whatever else you've got your hands on.
Watch what you eat. And drink. It may not be very PC to suggest you stay slim and fit, but then neither's Type-2 diabetes. Plenty of protein and fibre, not so much of the carbs, and no sugar. Oh, and ration the sauce. Better still, stop altogether. If you look after your body in your 20s, it'll look after you for the rest of your life.
All that crap you buy that you think you need, you don't. When they're going through your house, probably before you're even in the ground, more than 95 per cent of it will end up on the tip.
Marry once. If you do it right, once is enough. If you're not sure, don't. The quickest and most efficient way of halving your net worth overnight is to get divorced.
Very specific advice here, but if you feel like going out on your bike on the afternoon of Sunday July 7, 2019, don't. It'll save you from life-changing injuries and your left arm and hand will still work properly.
To read more Who's The Daddy click here