Who's The Daddy: Leaving blue skies of Greece for the grey skies at home
Just as we'd got used to folding up our used toilet roll in a bin next to the bog, it was time to leave the heavenly Greek island of Santorini and head home to skies the colour of stagnant washing up water and endless, soul-destroying rain.
Watch more of our videos on Shots! 
and live on Freeview channel 276
Visit Shots! now
It's ironic really, for a nation whose air is so warm, soft and sweet, that Greek plumbing hums like somewhere between a busy day at a 24-hour slaughterhouse at the end of a week-long cleaners' strike and a wheel of very expensive, very mature cheese that's been left out in a heatwave.
Time really is elastic and it's weird how it speeds up as you come to the last couple of days of an enjoyable holiday.
You think, what the hell did we do all day for the last 11 days? And then you look at the shelf of books you ploughed through, the data on your phone you used up and your suntan the hue of a well Ronsealed shed and say, "Ah."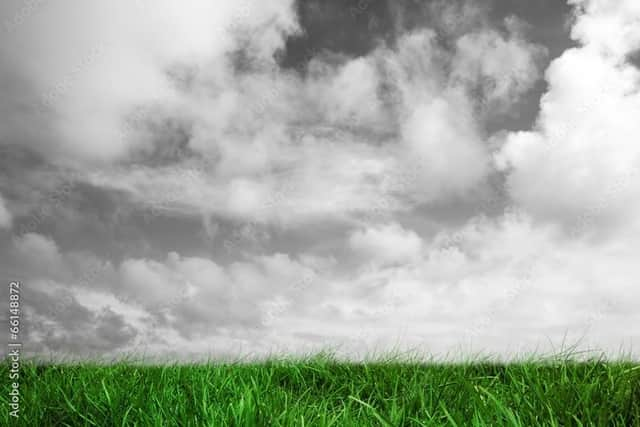 Different people want different things from their holidays. Since we first took our kids abroad, to Maspalomas in Gran Canaria in February 2005 (aged five and two), we've basically taken the same trip to just about every island in the Canaries, Balearics and Greece.
We have a tried and tested system that works for us. Get on a plane, get off, bus ride to the hotel, unpack and then spend glorious sunkissed days around the pool, occasionally venturing out to water parks, restaurants and bars. You know, getting the feel of the local culture.
And, by the way, let's not kid ourselves here. The primary reason British people go abroad on holiday is to escape our bloody awful weather and get some sun on our backs. Culture? Great! We've got more than our fair share of the stuff in our museums back home, filled with priceless treasures our ancestors looted from our European neighbours and beyond.
When temperatures average out at 30C-plus, like they do down here in July and August, the last thing you feel like doing is feigning interest as you traipse around a ruin of huge historical significance.
One last thing. As a 6ft 3in able bodied white man who has stumbled through to middle-age with every privilege that particular accident of birth affords, something the boss recently pointed out made me sit up and take notice.
And this is what she said. If you're a woman, adverts make you feel you're not enough. That's how they sell you their cure-all snake oil treatments. "Hey chunky, your hair's not shiny, your skin's dull and your eyes look tired. Buy this pot of gloop from us, it might work (but it probably won't)."
And if you want to get beach body ready, here's what you do. While you're on holiday, go to a beach. There, you're ready, because the only person who even has an opinion on what you look like is you.
To read more Who's The Daddy click here