Who's The Daddy: It's not the hours you put in, it's what you put into them
Nobody cares. Not really. They say they do. But deep down, nobody gives a stuff.
Watch more of our videos on Shots! 
and live on Freeview channel 276
Visit Shots! now
You'd be amazed how little time you spend in people's thoughts. Car crash, redundancy, divorce, promotion, pay rise, engagement, new baby, any life-changing event you care to mention and, when they think no one's looking, it'll be met with a "humph" and a shrug of the shoulders by just about everyone you know. Then they'll switch on Celebs Go Dating (Rob Beckett's finest work) and completely forget about it.
Everyone thinks they're irreplaceable at work, and I'm sure there's some sort of mathematical equation which states that feeling is more powerful the longer you've been there. But believe me, you are not. Judging by the absolute skip fire at Manchester United since he retired 10 years ago, only Sir Alex Ferguson is. But he's the one exception to the rule.
I've worked with people who spent 20-plus years with the same firm, doing hours of unpaid overtime, turning up when they're sick, missing parents' evenings, sports days, antenatal classes and all the rest of it because, "This place can't function without me."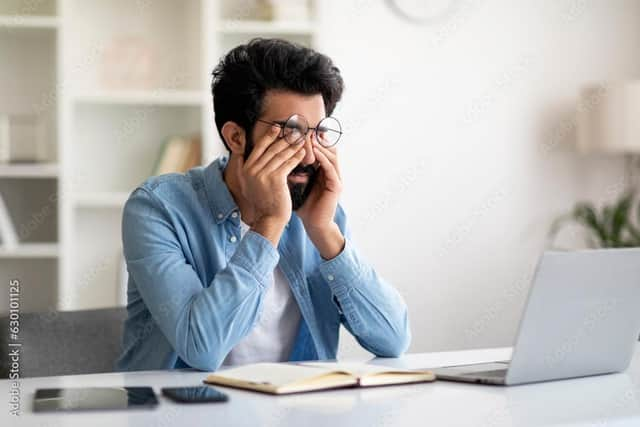 And do you know what, five minutes after they walk out the door for the last time nobody ever mentions their name. Its like they never existed. It's tragic really and I've seen it time and time again.
Anyway, I'm making this sound like a bad thing, which it is and it isn't. Once you free yourself of everyone's expectations you can do what you want.
It took our grown-up daughters about five minutes in the world of work to figure this out, whereas it took yours truly until his first redundancy back in 2009 - 17 years.
There's a character in Irvine Welsh's The Blade Artist who says most people think they can only travel to holiday resorts in Spain or wherever their football team's playing in Europe. When in fact, you can jump on a plane and go wherever you damn well please.
This character is a highly successful young drug dealer so I wouldn't live my life guided by his moral compass, but he has a point.
"Quiet quitting", "act your wage" and "lazy girl jobs" have been in the news and all over social media for a little while now, as the younger generation quickly works out that your employer is not your friend, they pay you as little as they can get away with so you'll actually stay and will drop you like a bad habit the minute the outlook's a bit rough and they need to save a few quid. So do your bit, but don't work yourself half to death making someone else rich.
And, I'm pleased to say, our daughters are no different. Like Rhodri Giggs says in that Paddy Power advert, "Loyalty gets you nowhere, live for rewards instead." I'd like to think we have a different family dynamic than theirs, but you get the picture.
The most effective MD I ever worked for turned up at 9am and left at 5pm five days a week. But in that time she got s*** done. Like they say, it's not the hours you put in, it's what you put into the hours.
To read more Who's The Daddy click here