Who's The Daddy: If you can't pay cash for it - then you can't afford it
Quite honestly, we need saving from ourselves. Like the famous old saying, we can resist everything except temptation.
Watch more of our videos on Shots! 
and live on Freeview channel 276
Visit Shots! now
Last week a piece of junk mail landed on the door mat which made me go a bit funny. A slim catalogue from my mobile network provider, headlined "Hear That? The Sleigh Bells Are Ringing. We're Delivering Festive Deals". Oh really? That's piqued my interest, let's have a look inside shall we?
It had all the pricey electronic tat you'd imagine. Gaming bundles, massive headphones you see welded to footballers' ears when they're on do-not-disturb mode for the 30-second walk from the team bus to the dressing room, smartwatches, laptops, VR headsets, iPads and a pair of Ray-Ban Meta Wayfarer sunglasses that do Lord alone knows what, but that you're guaranteed to accidentally kneel on and shatter the first time you leave them on your sun lounger after a dip in the hotel pool.
All of which is fine and dandy. Christmas is coming, after all. However, the offers were of the Buy Now, Pay Later variety which, what with yours truly's pathological aversion to debt, made my head spin like that time I got a brain stem infection and ended up in a neurological unit for a week.First up is the Xbox Series X Gaming Bundle. £10 upfront and payments of £31 a month for 24 months. Then Beats Studio Pro and Apple Music for £20 upfront and payments of £19 a month for 24 months. How about a Samsung Galaxy Book2 Pro? Yours for £0 upfront and £72 a month over 24 months. Oh, annual price changes apply on that, so it's £72 a month plus whatever they say it is in the second year.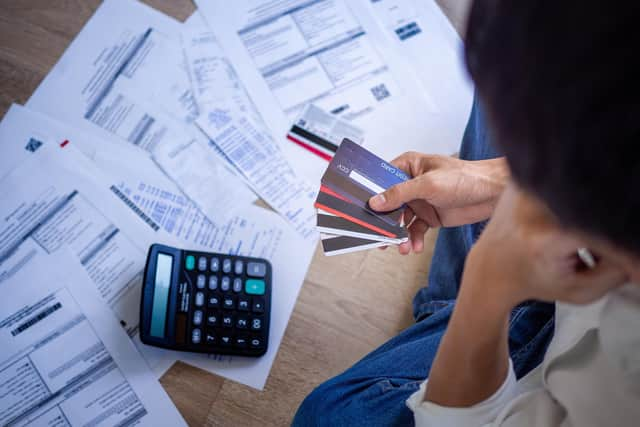 Sure, you can have it now for little or no money down, but you'll still be paying for this Christmas in November 2025, by which time, what with tech being tech, it'll probably (definitely) be obsolete.
Our daughters, who are both way smarter with money than I ever was, have a saying. If you can't afford to pay cash for it - twice over - then you can't afford it.
Just because you can stretch to make the payments if everything goes right that month and there are no bumps in the road, it doesn't mean that you can afford it.
How does shelling out your 21st monthly payment of £31 in August 2025 sound, for a video games console your now 13-year-old son hasn't touched in six months because, in his words, "It's s***"? And there's still three more payments. Can you hear the sleigh bells ringing, like they did way back in November 2023, or is it a siren?
Debt throttles you, so in the end you can't breathe. Never go into debt to fund a liability, something that can only decrease in value. Not even at Christmas. In fact especially not at Christmas. Because January's bleak enough without new direct debits to pay and four-figure credit card balances to clear. Blue Monday, the day the Visa and Mastercard bills land, will be here before you know it.
To read more Who's The Daddy click here